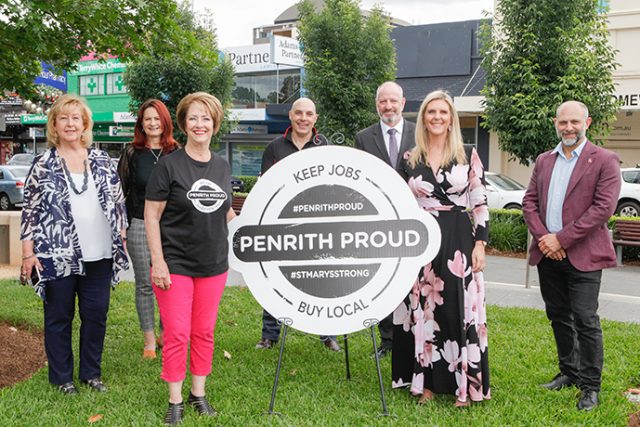 Penrith City Council is proud as punch to launch a new campaign to back the city's nearly 15,000 businesses.
Penrith Proud encourages residents to spend their money locally and for businesses to look at local suppliers where possible.
The initiative, which is a part of Council's COVID-19 Recovery Taskforce, is supported by Penrith CBD Corporation, Penrith Valley Chamber of Commerce and St Marys Town Centre Management.
Penrith Mayor Karen McKeown said she was thrilled to launch the campaign that is all about community spirit.
"96 per cent of our businesses are small businesses which are the lifeblood of our community and we want businesses to stay viable to protect local jobs," Cr McKeown said.
"We have worked to create a business directory that businesses can join for free, which will guide the community when they are supporting local."
Penrith Economic Recovery Taskforce member and Quest Penrith franchisee Phil Willey said they always try to support other local services.
"We have customers from interstate and within NSW who we always encourage to shop local, eat at restaurants in the area or visit tourist sites like iFLY or the white-water rafting," he said.
"From a business point of view, we use local tradesmen where we can for jobs because this is what will get us through this period, so we are delighted to be involved."
Cr McKeown said being a part of Penrith Proud and supporting it is beneficial for the whole area.
"It is in the best interest for businesses to get behind the campaign as it will support them economically and residents don't have to travel as we have everything here," she said.
"It is great for jobs, great for the economy and will keep the town ticking over as every dollar spent locally today is a dollar that will protect our future."
She said people often unnecessarily shop outside of the area.
"You'd be surprised by how many of the things we need are available locally – either made in the area or supplied and sold by businesses that employ local residents and your support can give a moral and financial boost at the time they need it most," she said.
With the first 200 businesses to sign up receiving a limited-edition Penrith Proud Pack, Cr McKeown encourage businesses to join now.
"Businesses should proudly display the Penrith Proud logo and share the message on social media channels, and get other local businesses on board, so everyone can see what all the unique businesses we have can offer," she said.
For more details, visit www.penrithproud.com.au and use the hashtags #penrithproud and #stmarysstrong.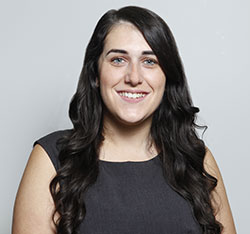 A graduate of Western Sydney University, Emily covers Local, State and Federal politics for the Weekender, as well as crime and general news.