A man who choked his partner in a Penrith car park while subject to an AVO not to approach her has been jailed for a minimum of four months.
Witnesses were forced to intervene when the man grabbed the woman around the throat in the Autobarn car park on November 18, before he fled the scene on foot.
When he faced Penrith Local Court last Friday, his lawyer conceded the threshold for a jail sentence had been crossed and there was no alternative to full-time imprisonment.
The court heard the man had been jailed for domestic violence in the past and was out on strict bail for drug offences and breaching AVOs at the time.
According to agreed facts read out in court, the man was seen with both hands around the victim's neck for about 10 seconds, during which time she was unable to breath.
He finally let go when a passerby yelled at him to get off her.
The court heard the man once had a $150-a-day 'ice' habit, but had recently obtained work and had reduced his drug intake.
His lawyer requested Magistrate Brian van Zuylen find special circumstances allowing him a longer period on parole to address his issues.
Magistrate van Zuylen said the court would give him a "great deal of credit" for pleading guilty straight away.
He was jailed for eight months with a four-month non-parole period, making him eligible for release on March 18, 2021.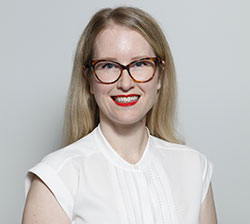 Alena Higgins is the Weekender's Senior News Reporter, primarily covering courts and Council issues.