A P-plater who lead police on a dangerous high-speed chase along the M4 has been jailed for nine months.
Police formed the view Jay Alan McDonald was travelling at no less than 190km/hr as he weaved his Nissan Pathfinder all over the roadway about 9.30pm on September 26.
First coming under notice when he overtook a police vehicle on the inside lane heading westbound at St Clair, the 26-year-old continued to accelerate despite officers activating their warning lights and sirens, Penrith Local Court heard.
However, police were forced to terminate the pursuit about one kilometre from the Mulgoa Road exit due to safety concerns.
When he was finally cornered a short time later, McDonald didn't go willingly, attempting to put the vehicle back in motion before officers successfully took him to ground.
McDonald, who was sweating profusely, admitted to smoking "a couple of cones a few hours ago" and 4.79g of the drug was found in his car along with a credit card suspected of being stolen.
At the time he said he panicked because he was "real stressed out".
"I'm sorry, I'm a dumb c**t, I shouldn't have run, but I'm real stressed out", he told police after he was apprehended, agreed facts show.
The court heard McDonald, of Panania, had only recently completed a 13-month stint in the Drug Court program in March this year.
His lawyer said he unfortunately relapsed during COVID-19, and the court heard McDonald was caught driving with a cocktail of methamphetamine, cannabis, and cocaine in his blood on June 30.
Magistrate Michael Antrum said he was travelling at "extraordinary speed".
"It posed a significant danger to the community," he reprimanded.
He will be eligible for release on parole on March 25, 2021.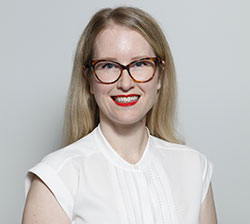 Alena Higgins is the Weekender's Senior News Reporter, primarily covering courts and Council issues.