A new shopping centre for St Marys could be on the horizon but it will require Penrith Council selling some of its land.
The Weekender can exclusively reveal that Haben Property (Haben) has submitted an unsolicited request to purchase 5-13 Gidley Street, being part of the Beacroft Place car park.
Haben Executive Director Melissa Kingham said the proposal was prepared in response to the compulsory acquisition of Station Plaza – which it has owned for about 10 years – and the outcry from local business owners, workers and the community in relation to the shopping centre's impending closure in 2022.
"Ideally we'd love to be able to be in a position where we can bring those tenants across and keep what we believe, and the community is putting pressure on us as well, to be a really good alternative outcome to a situation that we didn't forecast was going to happen," she said.
The new concept would include six specialty shops, a larger Coles, state-of-the-art child care centre, medical centre and about 350 car spaces.
"We are only proposing to purchase part of that site, approximately 5,200sqm and 170 car spaces," Ms Kingham said.
"The car parks are proposed to be replaced with a deck car park to be built by Haben but remain in Council ownership."
Ms Kingham said Haben is eagerly awaiting Council's response after Sydney Metro advised that vacant possession of Station Plaza for construction of the North-South rail link will be required in early 2022.
"We're sort of working with a timeline that if we can get a Council approval and submit plans by early next year, then we'll be in a position where we can close one centre and relaunch almost concurrently," she said.
Unlike Haben's original vision to redevelop the Station Plaza site into a soaring residential and retail/commercial tower, the new proposal would not include a residential component and will only span two levels.
A Council spokesman said it is reviewing the unsolicited bid in accordance with its Unsolicited Bids Policy.
"Unfortunately, we are unable to comment until the review has been completed and the applicant notified of the outcome," he said.
Haben contends the plans will save hundreds of local jobs and will strengthen pedestrian links to Queen Street.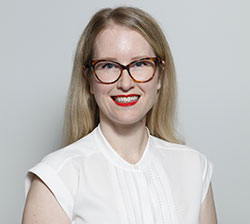 Alena Higgins is the Weekender's Senior News Reporter, primarily covering courts and Council issues.