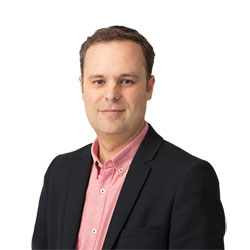 In 2018 I tipped Penrith to win the Premiership and in 2019 I again predicted the Panthers would win the competition.
I did so because I'm such a fan of James Maloney, he's a winner and wherever he goes he takes teams to the top. Of course both years the Panthers couldn't make the decider. I didn't tip the Panthers this year, maybe that's a good thing.
Despite 17 straight victories and the Minor Premiership, the Panthers go into this game against Melbourne as underdogs and that's understandable. There's an old adage in rugby league, you have to lose one to win one.
They are coming up against the most consistent club of the past 20 years, if the Storm don't make the Grand Final, they at least finish in the top four, every year. It's down to the most consistent player in the game Cameron Smith and of course you can see the fairytale now, the greatest player to grace the field leaves the game with a final Premiership.
It all adds up to a Storm win. The Panthers haven't been there before, they are young and inexperienced. Look at what happened to the club in 1990, they couldn't handle the excitement of Grand Final Week, crumbled against the Raiders and had to come back the next year and do it properly.
A young and enthusiastic team of local juniors up against the experienced might of the Storm, maybe they should call it off now.
However there is so much in Penrith's favour. Plenty of clubs in recent years have broken the rule that you need to lose a Grand Final first. Souths in 2014, North Queensland in 2015 and Cronulla in 2016 were all teams effectively making their first appearance in a decider.
The Panthers play with extraordinary youthful enthusiasm, they just have so much speed and I don't just mean on the wing, in general play, everything is up tempo. That's not unusual for a team of kids and can bring a side undone in end of season games. However they also play with a level of calmness and much of that is down to their general Nathan Cleary.
While Cleary is young, he is also now quite an experienced halfback and like his Dad he doesn't get flustered. The big stage isn't going to worry him, he's been there before with Origin. His level head can set the tone for the team. Johnathan Thurston has gone as far as to declare him a future Immortal, high praise indeed.
They will also play in front of a crowd that is 90 per cent in support. While it will be capped at a COVID-safe 40,000, the players will feed off the pro-Penrith noise.
Lastly and the most important reason Penrith can win, spirit. They are made up of local juniors and kids who've joined from the bush, playing for the Panthers means something, can the same always be said for other clubs?
Penrith can win this Grand Final, but in your interests I'll make you a promise, I won't tip them.
Clinton Maynard is an experienced radio presenter currently working with Radio 2GB. He has previously worked with 2UE and Macquarie Sports Radio.