Running for over 40 years, the New Pioneers Social Club is trying to replenish its numbers by welcoming new members.
The over-50s social club operates from the Blue Mountains to Parramatta and promotes friendship in a safe and friendly environment.
New Pioneers Treasurer Suzanne Hughes, who has been a member for 16 years, said it is predominantly for single people who still enjoy going out.
"The club is for single, divorced, widowed or separated people but we do have some members who have found partners from attending who still come along," she said.
"We have events every Saturday with things like BBQs, themed parties, trivia, restaurant nights, picnics and going to watch live theatre together."
A member for four years, Secretary Barbara Stone said Penrith locals would get plenty of benefits out of the group.
"Back in its heyday it had over 200 members and now we are down to just 60 because our members are getting older but there is a lot of lonely people out there who would benefit from a community service like this," she said.
"We also celebrate holidays like Christmas or birthdays and recently did Father's Day on the Nepean Belle because a lot of people don't have family to spend these occasions with, so we are there for them."
Ms Hughes said the group is very flexible and she encourages people to see what they have to offer.
"A new person can come to three outings, then if they would like to join it is a $25 yearly fee, then you just pay for each event that you attend. Things like BBQs we ask ladies to bring a plate and men to bring wine or soft drink," she said.
Other events may also be on the cards if numbers increase.
"We used to do extra activities on Sundays like trips to Manly along with dances twice a month and even weekends away, but we need to get our numbers back up for that to resume," she said.
If you are interested in joining or want more information, call Suzanne Hughes on 0472 729 462.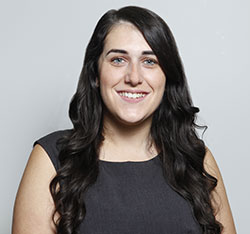 A graduate of Western Sydney University, Emily covers Local, State and Federal politics for the Weekender, as well as crime and general news.