It's stood unused and neglected for years, but now the Police Cottage at Emu Plains is set to be given a new lease of life.
Penrith City Council has recently lodged a Development Application (DA) to convert the heritage-listed building at 4 Punt Road into a restaurant and cafe.
Council's vision is to create a "destinational dining offering" with views of the river, a Council spokesman said
"The Police Cottage is an important local heritage feature of Penrith and its location adjacent to the Yandhai Nepean River Bridge provides a crucial link to the Regatta Park Precinct," he said.
"Council's vision is to bring the dilapidated, heritage-listed Police Cottage back to life, delivering a destinational dining offering through an adaptive reuse of the property, transforming the site into a cafe and restaurant with outside seating that offers diners magnificent views of the Nepean River."
Designed by the Government Architect's Branch, the purpose-built Police Station and Residence, which sits across from Emu Hall, was erected in 1908 and functioned until 1921.
It continued to be used as a residence for officers until the 1950s after which it was rented out as a private residence until 2015.
According to the DA, the project will involve a number of "relatively minor changes to the existing fabric".
"They have been carefully designed to avoid alterations to the most significant parts of the building and are being proposed to allow for a new use of the building and to improve disabled access," the Heritage Impact Statement reads.
Car parking does not form part of the current DA, however the driveway, number and position of car spaces are under consideration as part of the $24 million Regatta Park upgrade.
The spokesman said the new-look restaurant will likely be open both day and night.
"Council envisages the Police Cottage will be open at night but these details along with opening hours and a liquor licence will be formalised when an operator is selected," he said.
"The project is estimated to cost $2.5 million, with Council seeking grant funding of $1 million as an investment contribution from Crown Lands NSW (as the property owner) through the Crown Reserve Improvement Fund."
It is hoped construction will start in 2021.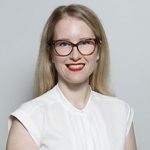 Alena Higgins is the Weekender's Senior News Reporter, primarily covering courts and Council issues.