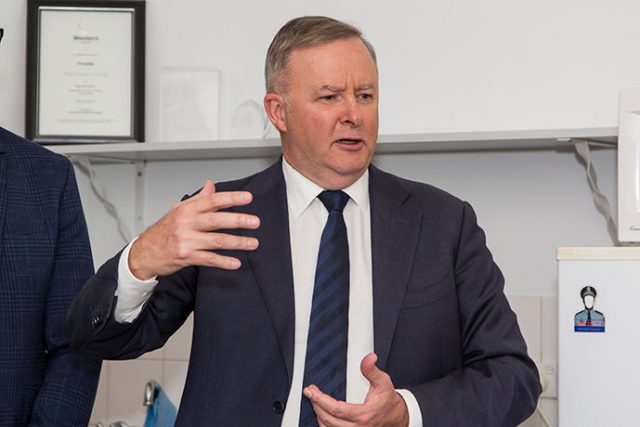 The Federal Election is still more than 18 months away, but Labor Leader Anthony Albanese sent a clear pitch to locals last week: an elected Labor will invest in skill shortages in the west.
Mr Albanese attended the Lendlease Skilling & Employment Centre in St Marys last Thursday, alongside Senator Tony Sheldon to acknowledge that training and jobs are critical to Australia's economic recovery.
The pair announced Labor would create a new Federal 'Jobs and Skills Australia' agency, which would align training programs with the skills western Sydney businesses need.
The pair met with apprentices and employers from the local area associated with the Lendlease Skilling and Employment Centre, which has assisted 6,000 locals gain employment over the last 13 years.
Mr Albanese said the centre was a true success story, with two thirds of the jobs they find being within a 10km radius of the Penrith Local Government Area.
He noted the centre has also mapped local skill shortages to ensure that it is delivering the skills needed into the future and believes this is the approach the country needs to ensure it comes out of the job shortage and economic recession.
"The Morrison Government has announced packages for jobs, but it hasn't delivered any," he said.
"This government is there for the photo op and not there for the follow up.
"This is a government in its eighth year who have only now discovered the need to start making things in Australia.
"The test for this government is to actually deliver on those announcements."
In July, the Electrical Trades Union warned of mass skill shortages if action wasn't taken to keep skilled trade apprentices in the job and to provide more opportunities for young people.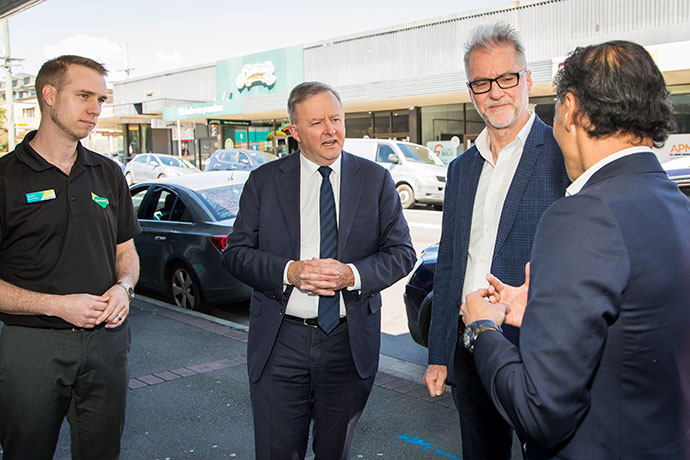 In August, the Government announced it would extend its 'Supporting Apprentices and Trainees' program, which covers 50 per cent of apprentice wage bills for eligible small-medium businesses. The Planning System Acceleration Program was also created to boost more construction contract opportunities as well as the JobTrainer free and low-fee training courses program.
Despite this, Senator Sheldon said the Federal Government is not investing enough in its own people.
"Penrith locals need affordable, accessible education for the jobs of the future, including enough apprenticeships to get a good local trade," he said.
A graduate of Western Sydney University, Nicola Barton is a news journalist with the Western Weekender, primarily covering crime and politics.