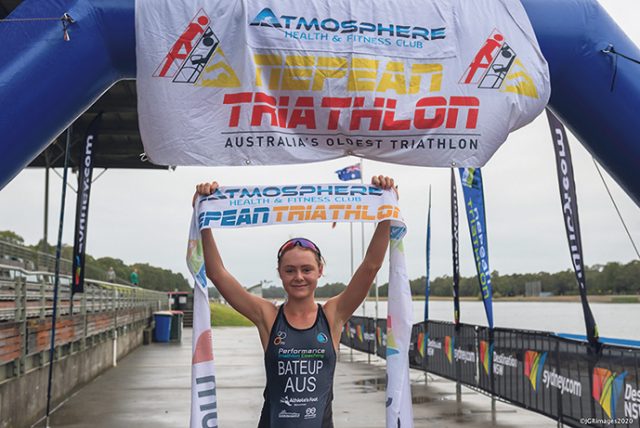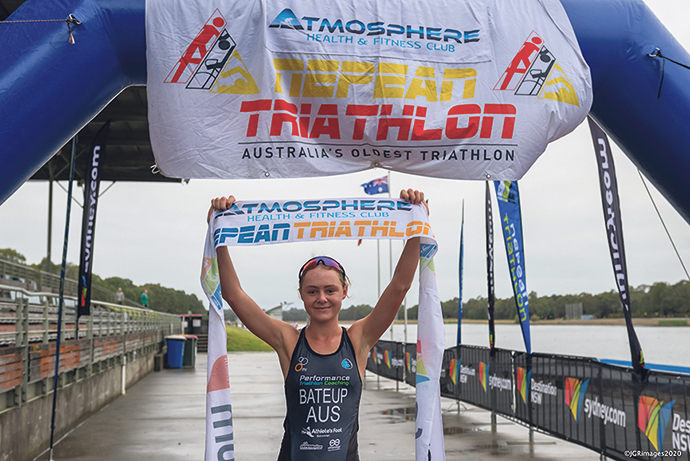 Along with the heavy rainfall, long standing records also tumbled at the 39th running of the Nepean Triathlon last Sunday in Penrith.
30-year-old Aaron Royle broke Victorian Tim Bentley's record of five victories by winning his sixth Nepean Triathlon, while 16-year-old Chloe Bateup from Canberra became the youngest ever female to cross the line in first place.
Competing in her third straight Nepean, the Year 11 student finished Australia's oldest triathlon in 1:39:23 – 57 seconds clear of her nearest rival, Barbara Riveros.
Bateup said she didn't expect to create history last weekend as she wasn't sure who was going to be competing due to the travel restrictions in place.
"I didn't expect to win because I didn't know who was racing because all the borders are closed," she said.
"All the girls who have won the Nepean Triathlon in the past are athletes that I look up to, so I'm very happy to be on that honour roll with them."
Competing in junior triathlons for the past four years, this was Bateup's first major win of her pro career. She said it was great to be back racing after so many events were cancelled due to COVID.
"There hasn't been that many opportunities to race this year, so it was really cool to get out there on Sunday no matter the conditions," she said.
"I'd love to come back next year and defend my title. It will be great to race against the elite racers when things open up again in 2021."
Unlike newcomer Bateup, Royle is no stranger to the top of the podium at the Nepean Triathlon. The Tokyo Olympic hopeful crossed the line in 1:26:08 – 52 seconds ahead of fellow pro Luke Schofield.
After equalling Tim Bentley's record in 2018 and missing last year's race due to another commitment, Royle said he was thrilled to finally hold the record outright.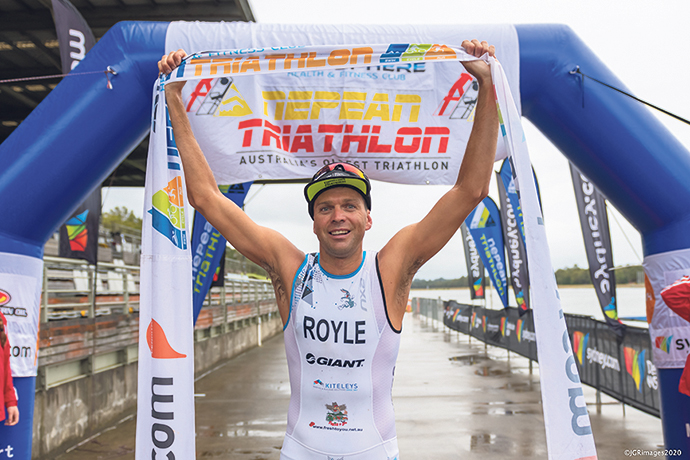 "I never came here in 2013 to try and win six of them but when you do, it's pretty cool," he told the Weekender.
"There's been a lot of good people that have raced the Nepean Triathlon over the years – it was the backbone of the Australian domestic season – so to be on the honour roll once is pretty cool but to be on it six times is even better."
Just 295 competitors took to the course around the Sydney International Regatta Centre last Sunday – well down on prior years due to the Public Health Order in place.
Due to financial constraints, organisers had to axe last Saturday's Enticer, Teens and Kids triathlons. The course also had to be amended due to costs and there were no spectators allowed or prize money handed out to the winners as yet.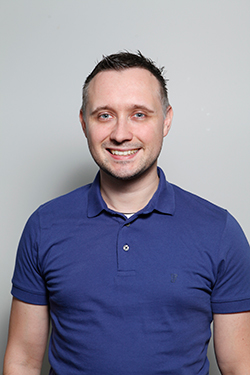 Nathan Taylor is the Weekender's Deputy Editor and Senior Sports Writer. He also compiles the weekly Chatter on the Box TV column. Nathan is an award-winning journalist, who has worked at the Weekender for a decade.