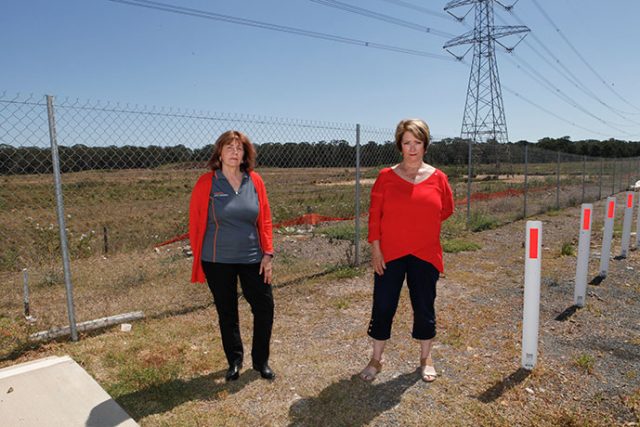 Plans to re-zone 38.4ha of employment land to make way for 500 more residential homes near Jordan Springs have been approved, despite community pushback.
The re-zoning of the site was given the green light last Friday as part of tranche six of the State Government's Planning System Acceleration Program.
Outraged residents launched a petition in opposition of the plans last month, stating the removal of permanent job opportunities to build homes was an "appalling money grab", given the current unemployment rate.
Penrith Council had also flagged planning concerns in a submission last month, highlighting key issues including the removal of much-needed space for smaller industrial units or business premises, removing long-term job opportunities to help fix the job deficit in Penrith, and the fact that it was not required to meet current housing targets.
The purpose of the project's planning acceleration is to create construction jobs in the wake of the COVID-19 economic crisis.
Penrith Councillor Robin Cook said the promised 250 jobs that the 500 homes will provide is "a drop in the ocean" by comparison to the 5,300 permanent positions initially promised.
"The decision, despite our submission and advocacy against the re-zoning, shows a lack of respect for our Council and community to know what is in the best interest of people who live in the Penrith Local Government Area," she said.
Cr Cook also raised concerns for the added congestion to current evacuation routes in the event of a fire or flood.
A spokesperson from the Department of Planning, Industry and Environment (DPIE) said "while the land has been zoned for employment for almost two decades, the proponents (Lendlease) have been unable to attract employment uses to the land".
"An updated 2015 economic strategy found the isolation from other zoned employment lands made the site uncompetitive and unattractive," the spokesperson said.
"The Department has worked with Penrith Council to provide for other employment zonings at Penrith City Centre, Mamre Road, Penrith Lakes and the Aerotropolis.
"Lendlease has also made a $1.58 million commitment towards the St Marys Skilling and Employment centre to create jobs and upskill the community."
Penrith Mayor Karen McKeown said Council's opposition to the re-zoning is longstanding and multi-faceted.
"There's a dangerous imbalance for the liveability of our city as jobs growth in Penrith has lagged well behind population growth for far too long," she said.
"Diversity of employment lands, especially close to where people live, is an important piece of the 'jobs close to home' puzzle that these employment lands would have addressed."
The proposal must now go through a Development Application process.
A graduate of Western Sydney University, Nicola Barton is a news journalist with the Western Weekender, primarily covering crime and politics.