If you are craving a night out, then we have the perfect entertainment for you.
'Elton – Out of the Closet' is the world's best and most authentic re-creation of superstar Elton John and his classic '70s band.
The show stars the incomparable Jason Paris, who is one of the world's most exciting Elton John impersonators.
Take a trip back in time as he re-creates Elton's golden mid-1970s period, when he was young, outrageous, full of energy, and not to mention the hottest rock star on the planet.
While visually focused on the thrilling '70s, the show includes all the big hits from 1970 to 1994 that you know and love.
More than just a band playing songs, this show is over two hours of entertainment in a spectacular that brings the voice, the flamboyant costumes, the characters, the back stories, the iconic instruments and Elton himself out of the closet.
'Elton – Out of the Closet' will be on at the EVAN Theatre on Saturday, September 26 at 7pm. Tickets are $22.20. For more information or to purchase tickets, call 1300 PANTHERS or visit penrith.panthers.com.au.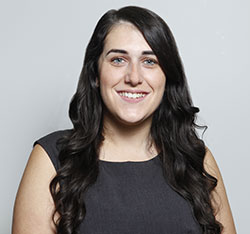 A graduate of Western Sydney University, Emily covers Local, State and Federal politics for the Weekender, as well as crime and general news.