Plans for a new town centre at Mulgoa Rise have been approved, but locals will likely have to wait until mid-next year before construction starts.
The town centre, to be named 'Glenmore Village', will feature a supermarket and specialty shops as well as a childcare centre, swim school, gym, pharmacy and medical centre.
Three levels of residential apartments will also be built above the centre, while 206 at-grade car parking spaces are proposed along with 271 basement car parking spaces.
Property developer Mintus welcomed the approval and told the Weekender it was "targeting commencement of construction mid-next year with a likely construction period of two years".
"We are happy that Penrith Council and local residents share our vision for the site," Director of Retail/Residential Ben Stewart said.
"The development will set a new benchmark for mixed-use development and create a exceptional meeting place for locals.
"The design of the centre will feature exposed concrete, timber, feature lighting and extensive landscaping."
The $47 million project, which was lodged back in May 2019, was recently rubber-stamped by the Sydney Western City Planning Panel.
However, the development will not include a car wash cafe on the corner of Glenmore Ridge Drive and Glenholme Drive as originally proposed, after Penrith Council raised concerns about traffic disruption inside the car park and also on the street.
Any proposal to reintroduce the car wash, or other permissible use in the location where the car wash was proposed, is to be the subject of a separate future development application.
"We are discussing ideas internally at the moment and look forward to discussing those with Penrith Council in due course," Mr Stewart said.
Mr Stewart said he was unable to comment on the particulars of the supermarket, however the Weekender understands it will be a Woolworths Metro model.
In the meantime, Mr Stewart said they were turning their attention to leasing the remaining tenancies.
"We will now focus our attention on leasing the remaining tenancies with a focus on choosing the right retailer that will be successful for years to come," he said.
"We would love to hear from local business that have an interest in the site."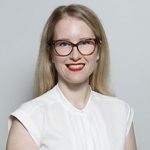 Alena Higgins is the Weekender's Senior News Reporter, primarily covering courts and Council issues.