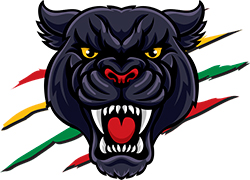 The NRL's bizarre ticketing system for the Finals is part of the reason why so many fans missed out on tickets to Friday's blockbuster between the Panthers and Roosters. During the regular season, a ticketed member could only buy one ticket per membership for each game. The system worked well enough, particularly given the reduced capacity at Panthers Stadium due to COVID-19. But the NRL introduced a different model for the Finals, essentially allowing ticketed members to buy eight tickets per membership. All it did was create a second tier market and allow members to pass tickets on to non-members with ease. Plenty of people directed their anger at the Panthers but it was solely an NRL issue – and behind the scenes the club shared fans' frustrations.
The NRL's decision to allow Nathan Cleary to keep the Dally M points deducted from him as a result of the TikTok suspension earlier this year is not so much a backflip as it is correcting a mistake at head office. Turns out former Panther Frank Puletua, who is in charge of the Dally M Awards at the NRL, incorrectly provided information that suggested Cleary would be stripped of six points for his two game suspension. But it never should have been the case – those deductions are only for suspensions relating to on-field incidents, not off-field indiscretions. The NRL needed to step in and fix the issue as people were starting to ask questions around why Dally M points had not been stripped from other players suspended for off-field incidents in past seasons.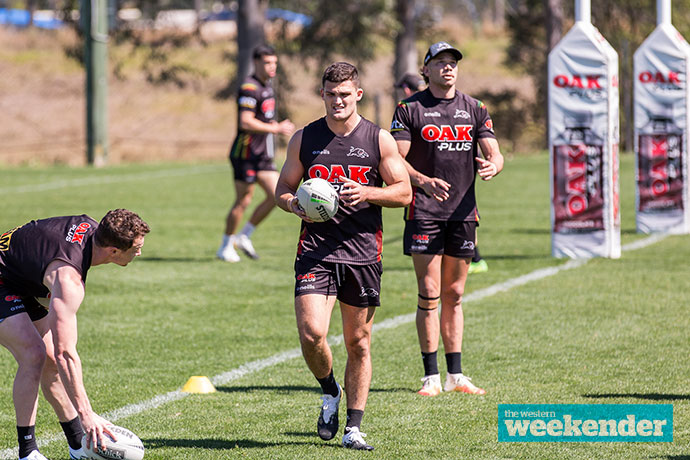 Isaah Yeo is emerging as the obvious choice to replace James Tamou as Panthers captain next year. A number of players have now publicly backed Yeo for the job, while during last week's Minor Premiership presentation at ANZ Stadium, the playing group pushed Yeo out of the pack to ensure he stood alongside Tamou when collecting the J.J. Giltinan Shield. Nathan Cleary is the other candidate but it's looking more and more likely Yeo will get the job.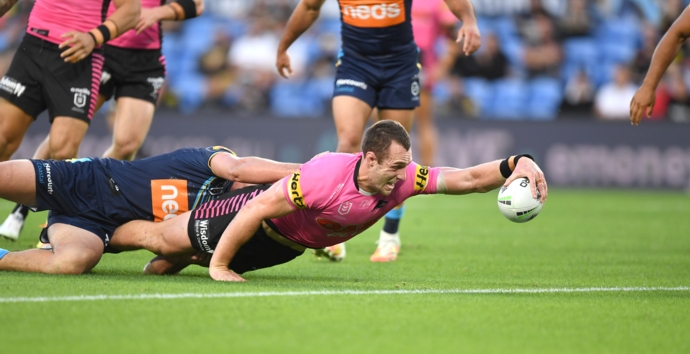 One lucky punter had a very relaxing afternoon watching the Panthers topple the Bulldogs last weekend. He put a $40,000 bet on Ivan Cleary's side to beat the Bulldogs at very slim odds, and while he had a few nervous moments early in the game it was ultimately a very comfortable watch.
Congratulations to Lee Banister from Tresami Computer Engineering in Penrith, who was the clear winner in this year's Western Weekender Celebrity Tipping competition. Lee went into the final round with an unassailable lead after pulling away from the pack a few weeks ago. He was this week presented with a signed 2020 Penrith Panthers jersey as well as a range of other prizes. Great tipping this year, Lee!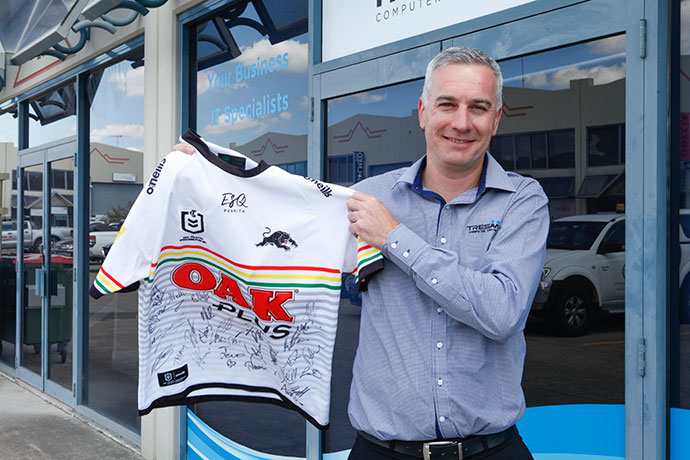 Spotted: Penrith centre Stephen Crichton documenting the side's Minor Premiership celebrations with a GoPro on the field at ANZ Stadium last Saturday afternoon, and again back in the sheds.
Spotted: Panthers Chairman Dave O'Neill and CEO Brian Fletcher keeping their social distance while watching James Tamou and co be awarded the Minor Premiership shield from NRL boss Andrew Abdo.
Perfect timing: Panthers legend Craig Gower is the latest guest on the Weekender's 'Passion & Perspective' podcast, which has been released today. Gowie talks about his career with Penrith and all the highs and lows along the way. Search 'Western Weekender' wherever you listen to podcasts or stream/download below.
It was interesting to note that Phil Gould called in sick to '100% Footy' last week when Penrith coach Ivan Cleary was a guest. We're not suggesting Gus chucked a sickie, but it certainly avoided an awkward situation.
One of Penrith's 1967 originals, Laurie Fagan, has passed away. He played 79 games for the club.