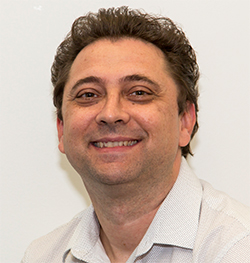 The 2020 Penrith Panthers first grade side is the most successful regular season team in the history of the club. Not even the premiership winning sides of 1991 and 2003 amassed such an outstanding win-loss record after the conclusion of the regular competition.
Of course history shows us that those teams went one step further and became Premiers, not just Minor Premiers. The next few weeks will determine if this 2020 side can join such illustrious company.
I thought I'd give out some awards to this incredible group who have already taken all Panthers supporters on such an amazing ride in 2020…
Best game of the season…
There were so many it was hard to find a standout but if I had to choose one, it would be the Round 13 clash against the Canberra Raiders at Panthers Stadium. Penrith won the match 28-12, but it was just a complete and dominant performance both in defence and attack.
Best player(s) of the season…
Jarome Luai and Nathan Cleary. Both players had spectacular seasons with their kicking and passing games. There was not a struck match between them in my eyes.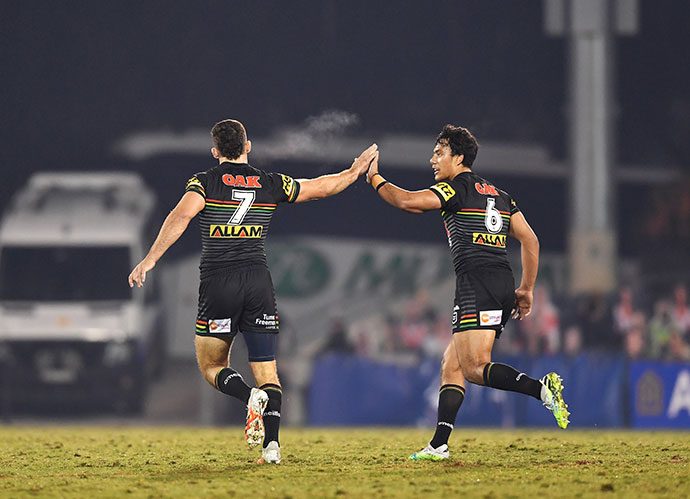 Best back…
It's Stephen Crichton all the way. The kid is something special. He makes things happen. He can score by pulling a ball from the sky or he can score a try with a kick and chase. He's fast, agile and just one bloody good footballer.
Best forward…
James Fisher-Harris was so good he inspired everyone around him to be better. James Tamou had his best season in Panthers colours, while fellow props Moses Leota and Zane Tetevano always made an impact when they came on.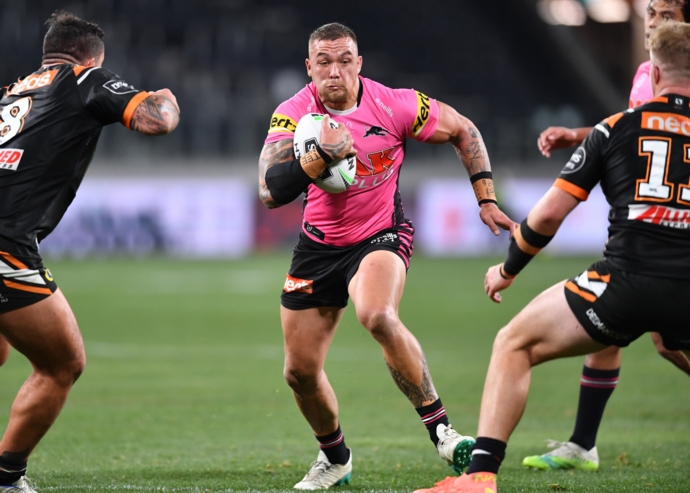 NSW Origin bolter…
I picked it a few months ago but Liam Martin had a brilliant season. He runs hard, he tackles hard, he scores tries and he has a motor which never gives out. He'll play for the NSW Blues this year and no one saw that coming at the start of the season.
Best cameo…
Winger Charlie Staines certainly caught the eye of plenty in the two games that he played for Penrith. A genuine speedster who knows how to find the try line.
Best singer…
Jarome Luai, someone sign this kid up to a recording contract or get him onto the next season of 'The Voice'.
Best dancer…
Can anyone even get close to Brian To'o? The man can dance, he's one 'smooth criminal' (a Michael Jackson dance reference for all you millennials out there!).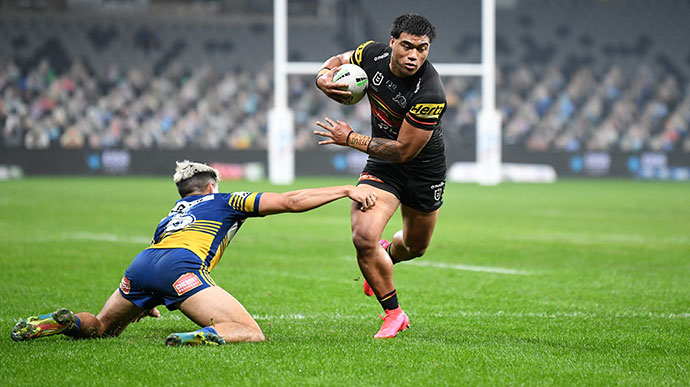 The final word…
It goes to former Panther David Applebee, who once said: "To be a Penrith Panther is an honour, a privilege… we don't just let any bastard in". Brilliant!