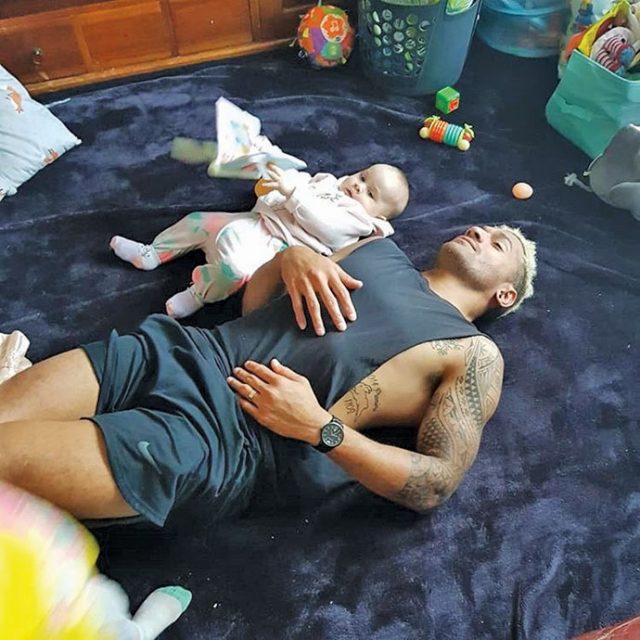 Women in League Round has always been an important fixture on the rugby league calendar, but this year the role of women in our game has been more vital than ever.
With NRL players trapped in club 'bubbles' to keep them COVID-safe during the season, players' wives and girlfriends have had to get accustomed to a unique lifestyle as well.
Panthers hooker Api Koroisau would love to take his wife Amy and his two kids for a bite to eat at a local café, but he can't due to the strict NRL biosecurity guidelines in place.
Speaking with the Weekender, the 27-year-old was in awe of his wife, who has really kept the Koroisau household ticking along during what has been a bizarre season.
"I can't thank my wife enough to be honest, it's been a crazy year with COVID," he said.
"We've already got two hard kids to deal with. One's chilled but the other one is like me – doesn't stop and is really cheeky. I honestly don't know how she does it.
"My wife went shopping a couple of days ago and I stayed home with the kids and I dare say I won't be doing that again any time soon – it's harder than playing a footy game, I'm not even kidding."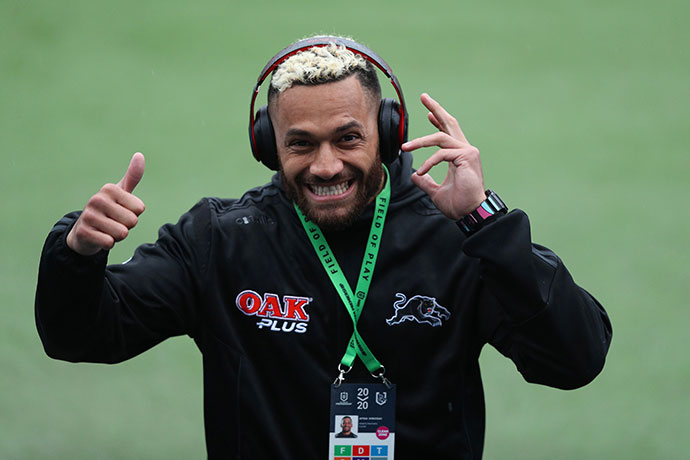 In 2017, Koroisau and his wife Amy held a traditional Fijian wedding ceremony at his village in Saunaka, Nadi. At the time, they were already parents to eight-month-old Miliana. Last year, before Koroisau joined the Panthers, the couple welcomed a second child into the world, Kalesi.
Koroisau praised the women in his life for all the sacrifices they've made.
"I don't know how they do it, they are real special creatures and I can't thank them enough," he said.
"My mum as well, she's been really supportive and has been right behind me growing up.
"Mum, Amy – I love you, thank you."
Meanwhile, Koroisau will be rested for Friday's game against North Queensland in Townsville after suffering a big head knock during last week's win over Parramatta.
Despite not returning to the game, the former Manly dummy half said he passed all his concussion tests the following day and wanted to thank Eels forward Ryan Matterson for helping him stay on his feet when he couldn't stand.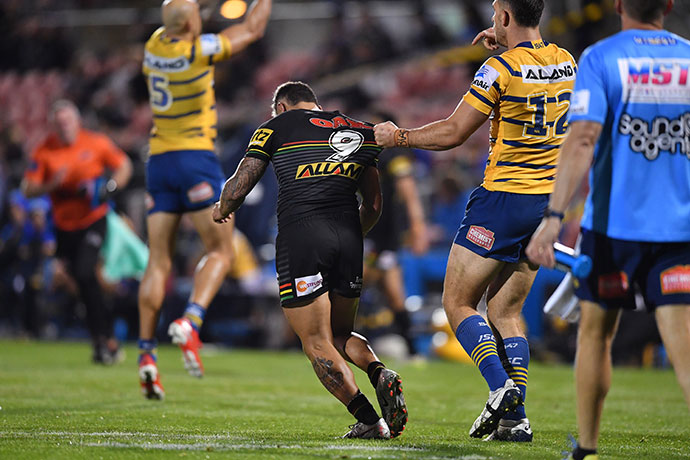 "Yeah that was awesome, I watched the footage back and I even wrote a little comment on Facebook just thanking him," Koroisau said.
"These things (head knocks) have pretty bad long-term effects and, if they're not looked after properly, you can end up pretty bad.
"It was nice of him to look out for me especially when you're in that kind of environment where everything's a competition."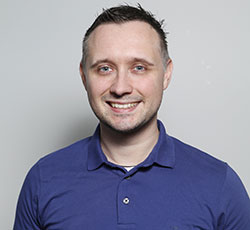 Nathan Taylor is the Weekender's Deputy Editor and Senior Sports Writer. He also compiles the weekly Chatter on the Box TV column. Nathan is an award-winning journalist, who has worked at the Weekender for a decade.