Penrith Valley Chamber of Commerce will host its first face-to-face event since March in late October.
The Chamber's networking events and functions went online during the height of the pandemic, but usual transmission will resume on October 23 with a luncheon at Panthers Leagues Club.
With a theme of resilience, the special luncheon will feature NSW Resilience Commissioner Shane Fitzsimmons as the keynote speaker and newsreader Chris Bath as MC.
The Chamber's Membership Services Manager, Stacey Randell, said while they received good engagement online, they are excited to be back in person.
"Like everybody we had to innovate our approach to maintain a connection with members and the feedback was positive from those who experienced a digital event with us," she said.
"While we would like to maintain the online format as well there is nothing like a human to human connection to develop those relationships and we are so excited for Nepean Business Park to be the major sponsor of this event."
Chamber of Commerce President, Simon Gould, said resilience is ingrained in the DNA of the western Sydney community.
"The perceptions of our region, our physical distance from the Sydney CBD and our proximity to the Blue Mountains where natural disaster has been a regular occurrence mean our communities have become leaders in facing down and overcoming hurdles," he said.
"We're deeply supportive of each other and that's what has bred our ability to thrive in any conditions, the resilience for which we're becoming widely recognised and why we're so thrilled to have Commissioner Fitzsimmons visiting us and speaking at our lunch."
Ms Randell said everyone is invited to take part in the event.
"Commissioner Fitzsimmons is so well respected, especially for his work during the bushfires so whether you want to listen to him to be inspired or just plug in with the local community it is a great opportunity," she said.
"It is COVID-safe and limited numbers, so tickets are already going quickly."
Visit penrithchamber.org.au to book tickets to the luncheon.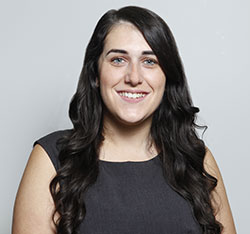 A graduate of Western Sydney University, Emily covers community news and entertainment for the Western Weekender.