After a strong start to the season, Penrith are about to enter a tough stretch of games that will prove whether they are contenders or pretenders.
The Panthers currently sit in second place on the Waratah 1 Youth Men ladder following an excellent 5-1 start to the 2020 basketball season.
This Saturday afternoon the Panthers will travel to Blacktown to face the sixth-placed Storm before taking on competition leaders Central Coast and third-placed Hills in back to back weeks.
Penrith coach Jarrod Moore said the next few games will be a good test for the defending champions.
"We're in a good phase of the season and we're coming up to a tough stretch facing three of the top six teams on the table," he told the Weekender.
"We're on the road until the second last round, so it will be a tough little stretch for us. It'll definitely be a good testing three weeks for us."
Following a slip-up against the Sydney Comets during a double-header weekend back in Round 3, Penrith have been near perfect in what has been a disruptive year. Not only was the season put on ice after one round back in March, but the Panthers also haven't been playing at their home stadium in Cambridge Park due to renovations.
Moore said he's been impressed with the progress his side has made despite the various challenges.
"We are definitely making progress and each week we are improving on things we need to improve on," he said.
"We've also been working a lot on trying to finalise everyone's role within the team."
If Penrith are to go deep into the playoffs, they will be relying on a number of key players to get the job done.
Hills recruit Jason Gregg has been huge for his new club averaging 13.3 points per game, while small forward Josh Kalwy has enjoyed a strong start to the year averaging 14.8 points per contest.
"Our centre Jason Gregg has been a great addition from Hills Basketball, he's moulded into the team nicely," Moore said.
"Josh Kalwy has done a really good job at small forward and is taking control of being the primary option for us.
"We're also looking forward to having Lachlan Charlton back from injury too. I can't wait to have him back in the next couple of weeks, he's the sharpest shooter in the west and has one of the smoothest shooting strokes you'll ever see."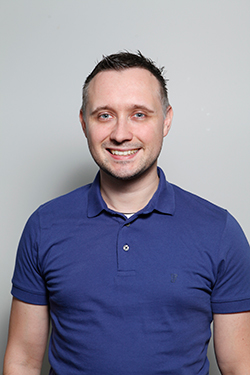 Nathan Taylor is the Weekender's Deputy Editor and Senior Sports Writer. He also compiles the weekly Chatter on the Box TV column. Nathan is an award-winning journalist, who has worked at the Weekender for a decade.