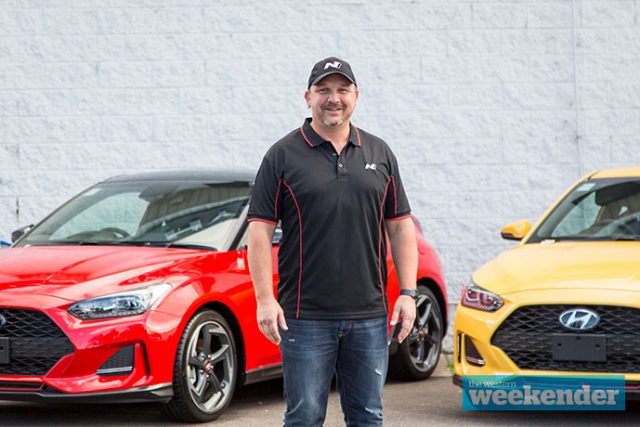 The pandemic has put the brakes on the automotive industry but local dealerships say they're working hard to keep the wheels turning.
From stock quarantining periods and longer shipment times to economic uncertainty, it's been a tough year so far for car dealerships around Penrith, with some residents who have been looking to buy a new vehicle reporting a lack of stock around the region.
Sinclair Hyundai Dealer Manager Toby Hughes said their dealership cut back to brace for the pandemic, but sales are still going well.
"A lot of thought was put into how many cars we thought we would sell in this period and whether we would need to scale back on stock," he said.
"The answer to that was yes and we scaled back and had about half as many cars coming through over the last four or five months.
"What that has meant is if your sales stayed at the same rate then you're going to sell out a lot quicker, so some of our models have a two-month waiting period, which isn't diabolical but a Hyundai you can normally get in two minutes, we've generally always got stock available almost immediately."
Mr Hughes said the dealership has experienced about a 10 to 15 per cent drop in sales, which is a positive given the circumstances.
"Cars are probably one of your highest investments after your house, it's a large purchase so something like this can make people think twice and think maybe they should keep their old car a while longer," he said.
When it comes to stock, Mr Hughes said they can still order in, for those who want something different to what is readily available.
"If someone doesn't want a particular colour we have in stock we can order it in, which will take a couple of months," he said.
"It is a lengthened time in delivery. A boat used to come from South Korea in 10 days, it could now take up to 45 days with increased quarantine periods, when you leave one international water into another it must be two weeks."
Carsales.com told shareholders last Tuesday that the pandemic had seen ups and downs for the industry.
Group CEO of Carsales, Cameron McIntyre, noted a push away from public transport has driven sales in the sector.
A graduate of Western Sydney University, Nicola Barton is a news journalist with the Western Weekender, primarily covering crime and politics.