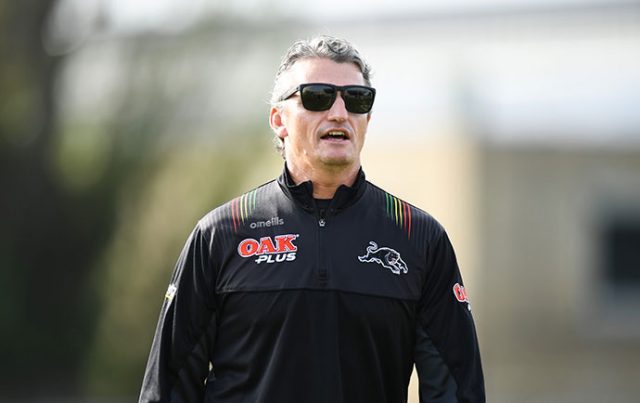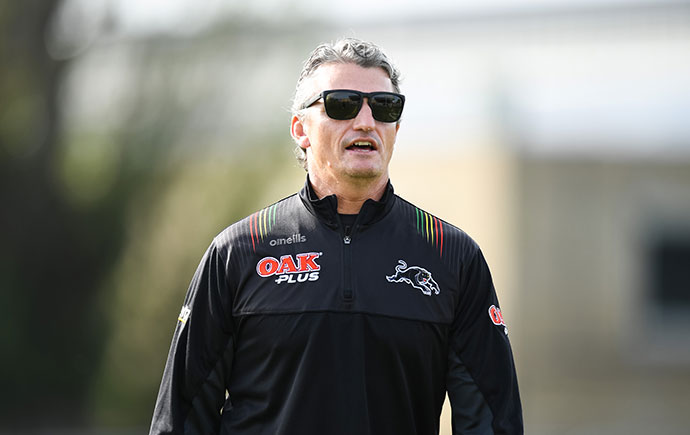 Panthers coach Ivan Cleary will defend a $20,000 breach notice handed to him by the NRL today.
In a statement this afternoon, the Panthers coach said he would formally respond to the notice.
"I will be submitting a formal response to the NRL breach notice I was issued earlier today," he said.
"While that process runs its course, I wish to clarify it was never my intention to question the integrity of the referees.
"I will not be commenting further on this matter until it is finalised."
The NRL issued Cleary with a breach notice after comments he made at a post-match media conference on Saturday night.
The notice proposes Cleary be fined $20,000 for the comments which questioned the integrity of NRL officials.
Acting Chief Executive Andrew Abdo said there was no place in the game for public comments of that nature.
"I am disappointed that a person in a leadership position within our game has made comments that question the integrity of our officials. Our leaders should be professional and set the standard for our game. Comments like this will not be tolerated. The foundation of our competition is its integrity and Ivan's comments undermined that,'' he said.
"At times our officials, like players, will make errors during games. Everyone is entitled to their opinion on those individual decisions, but we will not accept the integrity of our officials being questioned.
"Every Monday we live stream a football briefing explaining every contentious decision. Our officiating is as open and transparent as it can possibly be. Ivan's comments were disappointing, not aligned to the standards we uphold and will not be tolerated."