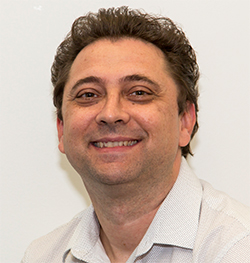 Is ARLC Chairman Peter V'landys kidding? I thought his criticism of Panthers coach Ivan Cleary was a bit over-the-top!
Cleary felt the full fury of V'landys after he suggested in a post-match media conference last Saturday night that "…it felt like they (Raiders) were being managed back into the game".
Not only do I agree with Cleary, which matters little I know, but for V'landys to label Cleary's comments as "deplorable" is simply laughable. How Bunnies coach Wayne Bennett breaking 'the bubble' and putting the whole game at risk isn't considered just as 'deplorable' is beyond me.
Yet Bennett got away with a virtual 'slap on the wrist' as far as a dressing down from V'landys goes while Cleary, who barely says anything, only verbalised what many supporters and even journos in the media were thinking.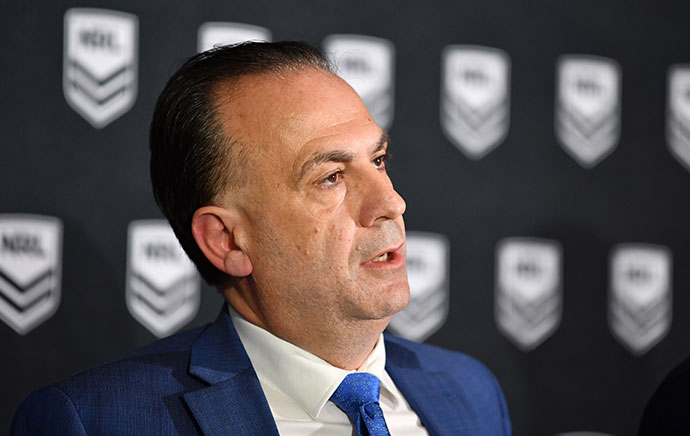 This is what Sydney Morning Herald rugby league writer Christian Nicolussi wrote in his match report: "Not even some suspect refereeing decisions in the second half were going to deny Penrith an eighth straight win".
Other journos like the Daily Telegraph's Paul Kent and Phil Rothfield even came to the defence of Cleary on 'NRL 360' on Monday night.
The only person who needs a wake up call now is Peter V'landys. I mean if you're going to act all high and mighty and talk tough then at least be consistent with your criticisms of those who do the 'wrong thing'. Enough said!
What caught my eye last week…
I've got to say I love the way the referees are throwing the Captain's Challenge back in the face of players who get into their face about a mistake they feel they have made. "Do you want to challenge it?" says the man in the middle. They must love it when the player looks dumbstruck and walks away. Refs 1 Players 0.
What game I'm looking forward to…
The Knights against the Sea Eagles shapes up as a season defining game for the boys from Brookie. They have no Tommy 'Turbo' and with half their starting team on the sidelines they'll need a miracle to beat a resurgent Newcastle side. But miracles do happen and coach Des Hasler is hoping Manly are the recipients of one this time around.
My tips for the week…
Roosters, Panthers, Eels, Sharks, Rabbitohs, Raiders, Knights, Tigers.
The final word…
In the next few months the Penrith coaching staff have to make a decision on who they will keep for next season, either captain James Tamou or firebrand Jack Hetherington.
With upgrades scheduled for Stephen Crichton, Charlie Staines and Liam Martin there simply isn't enough money in the kitty to keep both men.
If it were my decision, I would have to go with Hetherington. The upside is just too great.