Jenni May is the first female to ever be awarded Life Membership at Penrith RSL.
Ms May joins the exclusive list for her commitment to the club and the community.
As a Director on the Board of Penrith RSL Club since 2010, Ms May holds multiple positions including Deputy Chair of the Board.
She said she was quite shocked to be recognised for her work.
"I have a full-time job managing a youth employment program, I sit on the Board and have been President of Penrith RSL Netball Club for 25 years, but I do it all because they are my passions," Ms May told the Weekender.
"To see my photo on the board next to returned servicemen, who have done extraordinary things, is humbling and to be recognised in that cohort is so special."
With her father serving in the Army in Vietnam and her son in Afghanistan, Ms May has a strong connection to the RSL.
"We built a home in Penrith over 35 years ago, my four kids have grown up here playing sport and being involved with the RSL," she said.
"I liked the emphasis on supporting the community and youth engagement, so I started my journey to help kids thrive."
Ms May said she couldn't do what she does without the support of her family.
"My family are my most significant achievement and I am well supported by them to do what I love," she said.
"Helping local kids gain experience and opportunities from the different programs the RSL is affiliated with is what it is all about."
Penrith RSL Club Chairman, Frank Portelli, said he is extremely pleased that Ms May has been awarded the honour.
"Our Board over the past 10 years has always had a strong female representation and now we have entered a new era with Jenni becoming our first female life member," he said.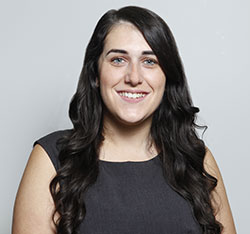 A graduate of Western Sydney University, Emily covers community news and entertainment for the Western Weekender.