A Penrith man who threatened to burn down his mother's house before holding a steak knife to her throat has escaped full-time jail.
The man faced Penrith Local Court last Thursday charged with multiple counts of 'stalk and intimidate' and two counts of 'armed with intent to commit an indictable offence'.
The court heard the man was living with his mother after his relationship with his ex broke down earlier this year, which also involved him making threats to brutally harm her and their kids.
On May 15, the man became violent when he couldn't find his mobile phone charger.
When his mother left to report the matter to police, the man hatched a plan to burn down the house.
He told his cousin: "If the police show up at the door, I'm going to put the gas on, put a candle on the dining table, that way when she opens the front door when she comes in the whole house is going to blow up and she's going to have nothing," agreed facts show.
When his mother returned home and began doing the dishes, the man turned the gas onto full and began waving a cigarette lighter over the top of the stove.
He then opened the top drawer, grabbed a steak knife and held it to her neck, screaming "I'm going to kill you".
When the police arrived and asked if he knew why they were there, he said "because mum whinged about me, because she yells at me and I give it back to her".
Magistrate Jennifer Giles was gobsmacked.
"I'm actually speechless about this matter I must say," she said, before composing herself and going on to blast the offender.
She said the only thing going for him was that he pleaded guilty at the first available opportunity and he had a limited record.
The court heard the man had a "horrific upbringing" at the hands of a physically abusive father.
He was sentenced to a 20-month Intensive Correction Order – commonly referred to as a community-based jail sentence.
He must continue with his mental health plan and was warned any fresh offending would trigger a full-time jail sentence.
He is also subject to an AVO for the protection of his mother, ex partner and two children.
The man cannot be named for legal reasons.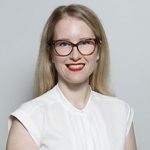 Alena Higgins is the Weekender's Senior News Reporter, primarily covering courts and Council issues.