Motorists travelling along York Road, Jamisontown, can expect to see some changes in the coming months, with a roundabout and pedestrian refuges planned for the Preston Street intersection.
Penrith Council said construction of the roundabout is due to commence towards the end of the year "subject to utility adjustments".
"The need for a roundabout is based on traffic studies and a review of accidents at the intersection," a Council spokesman said.
"The proposed roundabout will improve traffic and pedestrian safety and amenity at the intersection, which also provides access to Jamison Park."
Council said the new roundabout would not cause adverse traffic impacts.
"Penrith City Council funding has been allocated for investigation and detailed design of converting the Woodriff Street/York Road and Jamison Road roundabout to traffic signals and the Jamison Road and Station Street roundabout to traffic signals," the Council spokesman said.
"It is intended that the 'shovel ready' design be submitted for the fourth round of funding in the Local Roads Package – Western Sydney Infrastructure Plan.
"Improved lane configuration of the proposed traffic signals show there is no impact on the York Road and Preston Street roundabout."
Meanwhile, plans for a roundabout at Station and Reserve streets, Penrith, have been put on ice after Councillor Marcus Cornish questioned the need and requested to see the designs.
"I don't know how big it is, if it's going to be a big one or a little flat one or what, but I can see that being a major problem just on the traffic in that area," he said.
Cr Cornish, who sits on the Local Traffic Committee, said he didn't think people had enough time to "digest" the impact of the roundabout given is was raised as a General Business item.
He also expressed concerns about the limitations of conducting Committee meetings via electronic correspondence, due to the COVID-19 pandemic.
"Not having meetings can be pretty dangerous in my view," he said.
"I ask that any future traffic meetings are at least Zoom meetings so we can discuss these things."
The Station and Reserve street roundabout was identified as a recommended project under the 2020-21 Major and Urgent Traffic Facilities Program.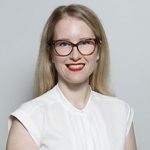 Alena Higgins is the Weekender's Senior News Reporter, primarily covering courts and Council issues.