The fate of a former teacher who had sex with a student while working at an Upper Blue Mountains high school will be known on Tuesday.
Gavin Malcolm Duncan, 32, of Jamisontown, faced Penrith District Court on Thursday where his legal counsel and the Crown made their sentencing submissions.
The defence argued a three-year Community Correction Order with community service was within range, however the Crown disagreed, saying the only appropriate sentence was one of full-time imprisonment.
The court heard Duncan was not the teen's teacher at the time, but rather her mentor as part of a student/teacher mentoring program for senior students.
The victim, who was 17 at the time of the offending, read out an emotional victim impact statement, detailing how her life had been left devastated since the offending came to light.
She said Duncan "always offered advice and had an answer for everything", and she didn't initially realise she had been groomed until the police became involved.
In the witness box, Duncan – who the court heard had begun binge drinking following the death of his mother and cousin – claimed to be under the influence of alcohol during at least two of the three incidences, which took place at Glenmore Park between June 9 and July 1, 2018.
Under cross examination, he denied being attracted to high school girls and said the relationship he built with the victim was to him "an adult relationship".
When asked how he felt about having put the victim through all of this, Duncan – who pleaded guilty to three counts of 'sexual intercourse with person under special care' – chocked up, saying "terrible, absolutely terrible" before breaking down in tears.
The Crown prosecutor said the victim looked to him for guidance and support.
"She had complete trust in you as her mentor," she levelled at him, "and you abused that trust… by committing the offences that are before the court".
"Yes," he replied.
His barrister Paul Rowe submitted Judge Sharon Harris could not find beyond reasonable doubt that grooming was involved.
"It wasn't just her confiding in him, but he was confiding in her," he said.
"It actually cuts both ways here, it was a two-way street.
"Mr Duncan was using [the victim] as a shoulder to lean on during a very trying time."
He also argued Duncan had "totally lost his moral compass", citing a psychologist report tendered in court which found Duncan was suffering from a "undiagnosed complex bereavement disorder" at the time, compromising his judgement and decision making.
The Crown submitted the threshold for a custodial sentence had been crossed and it was open to the court to find grooming was involved.
However, the prosecutor conceded it was also open for the court to find there was a nexus between Duncan's mental health and the offending.
Judge Harris reserved her judgement until Tuesday morning.
The charge carries a maximum of four years' imprisonment.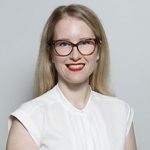 Alena Higgins is the Weekender's Senior News Reporter, primarily covering courts and Council issues.