Living close to an industrial area will always have its drawbacks.
But a group of Emu Plains residents are objecting to an application by frozen food manufacturer The Kuisine Company (Kuisine Co) to extend its operating hours following a string of non-compliance and noise issues.
Tony Warne lives about 100 metres from the Bromley Road factory and said he is fed up with employees "parking across his driveway" and being "loud and inconsiderate when they leave late at night".
Semi-trailers double parked on the street waiting to get inside the compound also exacerbates an already dangerous street, he contends.
For his wife, Bonnie, noise is a major problem, with forklifts clunking and beeping early in the morning.
In late 2019, Council officers investigating parking concerns at the premises also found the company's operating hours did not comply with its 2006 consent – being 3am to 3pm Monday to Friday and 3am to 9am on Saturdays.
Kuisine Co is now seeking to amend its hours to 5am to 10pm Monday to Friday and 6am to 6pm on Saturdays.
John Childs has lived backing onto the reserve next to the factory since 1986, but lodged a formal noise complaint with Council in 2016 after Kuisine Co installed a new machine.
Like the other residents, he didn't realise the company was only approved to work to 3pm.
"If they were finishing work at 3pm in the afternoon, I would be happy with that," he said.
"At least then you can have some peace and quiet in the evenings, you can sit outside and have a barbeque.
"At the moment there is a constant drone from this machine. I can actually hear it inside our house; I have to close the windows and doors."
Another neighbour, who didn't want to be named, fears property prices could be impacted and questioned whether the company has outgrown the site, saying an employer of that size needs to provide off-street parking.
"Could it be the thin edge of the wedge, and the next thing they want to do is work 24 hours or on Sundays?" he said.
Council said it has placed its compliance action against Kuisine Co on hold while it assesses the application.
The Weekender contacted Kuisine Co for comment, but the company said it would allow Council to assess the situation and would not discuss the matter.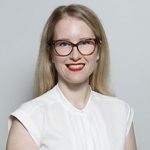 Alena Higgins is the Weekender's Senior News Reporter, primarily covering courts and Council issues.