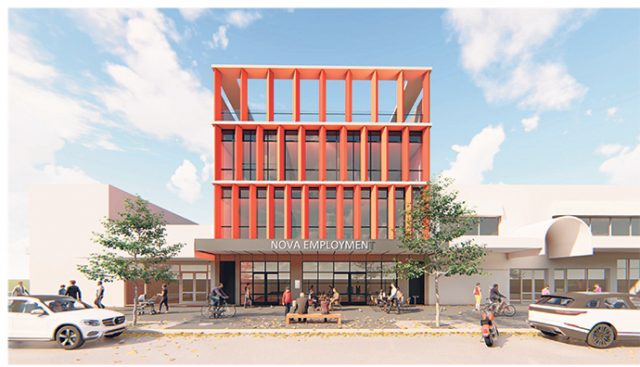 Two empty shop fronts along St Marys' Queen Street are poised to be demolished to make way for a multi-storey office building.
NOVA Employment recently lodged a Development Application (DA) to build a new head office at 103-105 Queen Street, not far from its current headquarters at 50 Chapel Street.
The $3.65 million project involves re-developing the site into a three-storey office complex featuring a cafe at ground level and 13 at-grade car spaces connecting with West Lane.
Longstanding CEO Martin Wren said the large organisation, which grew from humble beginnings 30 years ago, has always called St Marys home.
"Originally we were in a property that Council very generously let us have at a very low rent, but as the organisation grew, so did our need for more space, and hence the development," he said.
"We've been big in St Marys for a long time, and to have a custom-built property in which we can actually set things up to provide training and support to people with disability has enormous appeal."
A local success story, NOVA Employment – which now boasts 27 branches across the State – works exclusively with people with a disability to help them find and maintain award wage employment within the general community.
Its mantra is 'Focus on Ability', and it offers a free service to both employers and job seekers to connect workers with ability to employers who embrace diversity.
According to the DA, office space will occupy the first and second floors, while a landscaped rooftop level will provide a breakout area for staff.
Transformation of the subject site, which lies close to the corner of Charles Hackett Drive and about 350 metres south of St Marys Railway Station, will also contribute to the beautification of the streetscape.
The St Marys Town Centre is predicted to undergo significant change in the coming decade due largely to the North-South Rail Link and expected residential development.
"St Marys is going to be a go-to kind of town in the next few years, and we have been part of St Marys for 30 years, I would like to think we would be there for 10 more," Mr Wren said.
Once approved, he hopes construction will start before the end of the year.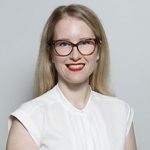 Alena Higgins is the Weekender's Senior News Reporter, primarily covering courts and Council issues.