The Federal Government may continue subsidised Telehealth services that are due to end in September.
Local doctors and families are in support of an extension, wanting the consultation option to become permanent.
With the Medicare item numbers used to claim for Telehealth expiring on September 30, the Nepean GP Network (NGPN) is calling to still have the access that they were given during the COVID-19 pandemic.
NGPN Company Secretary Michael Edwards said it shouldn't replace physical practices and consultations completely but can be beneficial for those needing it.
"Depending on the condition, utilising Telehealth is a cost and time saver for the elderly, people with chronic diseases, those with kids, disabilities or unique working hours," Mr Edwards said.
"It is much nicer waiting at home for your doctor to give you a ring then getting a script sent electronically rather than potentially waiting for hours surrounded by sick people."
Glenmore Park mother, Hollie McLean said she is a strong advocate for the service to continue.
"My 3-year-old son Lachlan is autistic, and we have accessed paediatrician, speech therapy, occupational therapy, psychology and GP appointments all throughout COVID," Ms McLean said.
"We received his formal diagnosis just before most things shut down so if it wasn't for Telehealth, we still would have been waiting for the support to help him rather than making the progress we already have at home."
While Ms McLean said they will go back to mostly face to face appointments, they will continue some via Telehealth.
"Psychology services for children with autism in Sydney have very long waiting lists but instead we were connected with someone in Coffs Harbour who had space," she said.
"This has been a massive benefit being able to access the service quickly despite the location and plenty of others will want it to continue."
A spokesperson for the Minister of Health, Greg Hunt said options for extension are being considered in the context of health requirements.
"The Government is working with GPs, allied health providers, and consumer groups to monitor and review the use and impact of the temporary telehealth measures," the spokesperson said.
"Clinical efficacy and safety, patients' and providers' experiences, and assessment of quality and value of services will be paramount when looking at all options for the extension of access to telehealth."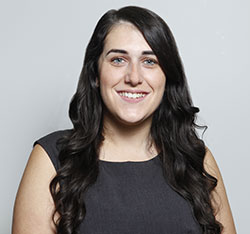 A graduate of Western Sydney University, Emily covers community news and entertainment for the Western Weekender.