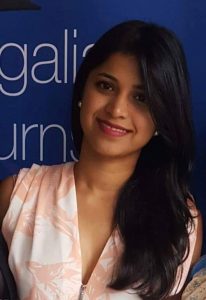 An inquest has found that Penrith dentist Preethi Reddy died at the hands of her ex-boyfriend in a Sydney hotel room.
The NSW Coroner has found the 32-year-old died on March 3 last year as a "result of combined effects of blunt force head injury and stab wounds to the neck and back".
Dr Reddy had been reported missing by her family after she failed to return from a dental conference.
Her body was found stuffed inside a suitcase.
Deputy State Coroner Carmel Forbes has found that she was killed by her former partner, Dr Harshwardhan Narde.
Dr Narde died in a car crash in the days following Dr Reddy's death. The Coroner found he deliberately drove his car into a truck near Tamworth.
"I am satisfied that Dr Narde took her life in the bathroom of the hotel room sometime after her last call at 11.06am [on March 3] to her new partner," the Coroner said.
"Dr Narde's actions subsequent to that time are consistent with him attempting to conceal his heinous act.
"The circumstances of Dr Reddy's death are truly tragic and horrifying. There is ample evidence that supports the opinion expressed by Dr Reddy's sister, Nithya, that Dr Reddy was with Dr Narde that night trying to be compassionate and understanding towards him and trying to give him closure on their ended relationship.
"Her death has been an unbearable loss to her family and partner. I express my deepest sympathy to them all in their grief."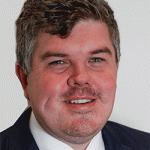 Troy Dodds is the Weekender's Managing Editor and Senior Writer. He has more than 15 years experience as a journalist, working with some of Australia's leading media organisations.