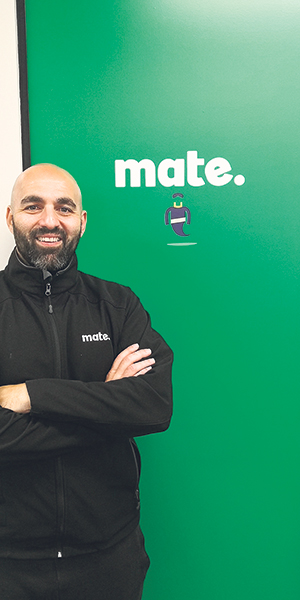 Western Sydney is beginning to feel more positive thanks to the announcement that NSW Deputy Premier John Barilaro made on June 2, allowing local businesses to re-open to the public.
It's been a trying time for many Aussies who, through no fault of their own, have been unable to work.
One company bucking this trend was home-grown telco, MATE, who worked hard to make sure their employees were able to stay in jobs, despite the lockdown and the tricky economy.
David Fazio, CEO of MATE, is a western Sydney boy himself. He grew up in Smithfield and now lives in Glenmore Park. For David, keeping MATE's employees in work was more than just a talking point, it was imperative.
"The telco industry has typically been dominated by giant, faceless conglomerates with overseas call centres and little to no local connection. We want to change that," David said.
"We're from western Sydney, and our employees are as well. They don't just work for us. They're our neighbours, our friends, our family, our community. When the lock-down was announced, there was no option. We knew we had to keep our employees in jobs."
When many overseas call centres were closing down, MATE kept their entirely local, on the ground staff working by deploying them to work from home. No one was stood down and no one lost income.
The lockdown clearly demonstrated MATE's commitment to their staff and to the western Sydney community.
"We're just everyday people at MATE," David said.
"We've kept our business in western Sydney because this is our home. This is where our friends and families live and we wanted to bring the jobs and opportunities that MATE had to offer to the people and places that we love.
"We love that when customers call MATE, they speak to someone right here in western Sydney, ready to help. We offer local knowledge, local staff and local success – that's what drives us."
MATE has been disrupting the telco industry and winning countless industry awards since they first opened their doors in response to the NBN roll-out. Now, with their mobile phone service and discounted bundles – there's nothing that can stop them.
"We're doing everything differently, because we want to be different. We want to be the telco company our customers, our staff and all of western Sydney can feel good getting behind," David said.
Visit www.letsbemates.com.au. Quote TWW when signing up.