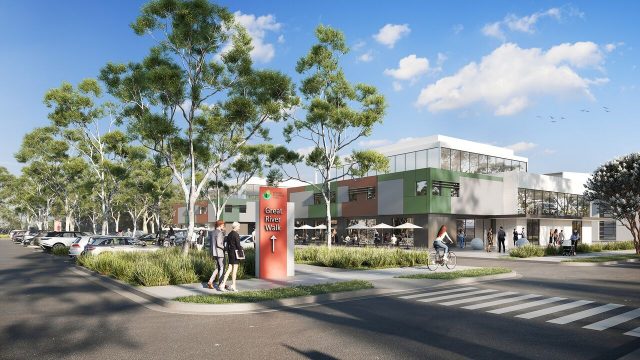 There's calls for planning approvals for the Nepean Business Park to be fast-tracked.
David Borger, Executive Director of the Western Sydney Business Chamber, said that the business park was a critical project for the west because it would not only generate more than 18,000 jobs but it was a major driver for the establishment of more small to medium-sized enterprises in western Sydney.
"The impact of the Coronavirus pandemic has forced the closure of businesses and threatened thousands of jobs in western Sydney," he said.
"It is essential that projects such as the Nepean Business Park are given the green light to get western Sydney and the Australian economy up and running as fast as possible."
The NSW Government has signed off on the exhibition of the rezoning for employment purposes of the land that would be the site of the business park, however major approvals were still needed from the Department of Planning to allow infrastructure and building construction to take place.
"The Nepean Business Park is a common-sense project for western Sydney at a time when we are desperately wanting to see business continue to invest in the region and start to kickstart the economy after COVID-19," Mr Borger said.
Mr Borger said the Western Sydney Business Chamber had written to the Planning Minister suggesting the Nepean Business Park, which will occupy 46.9 hectares of land near Penrith Lakes, is a project worthy of the fast-tracked assessment process.
"There is no doubt that the public benefit will be enormous, which include the benefits to the local economy and employment," Mr Borger said.
Project director for Precinct Capital (the company behind the Nepean Business Park development) Dylan Baudinet said the strong support from political representatives, business and community leaders showed the project had major merit.
"We just want to get on with the job as quickly as possible. We have already started rehabilitating the site which is a former quarry but getting the next steps in the process approved is needed," Mr Baudinet said.
According to an independent economic analysis by Hill PDA, the Nepean Business Park will create 18,450 direct and indirect jobs during construction and when operational.
It will generate $1.95 billion in economic activity during construction and provide $500 million annually for the Penrith economy. Some 3,897 permanent jobs will be created on completion of the business park complex to deliver $295 million in wages annually.