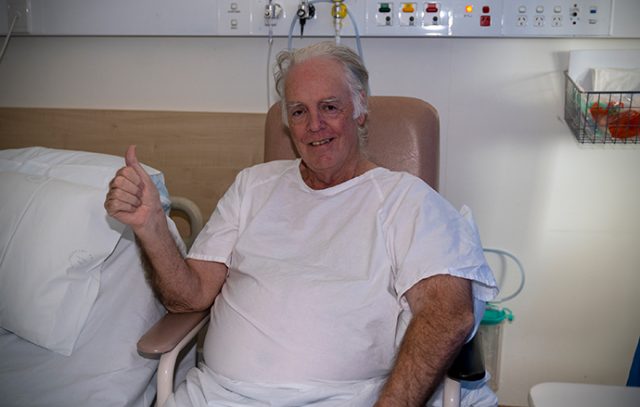 When former St Dominic's College Principal Brother Jeff Regan was diagnosed with Coronavirus, the outlook was grim.
But now, he's one of the stories of hope from the devastating virus and finds himself on the road to recovery.
The 70-year-old from Mulgoa said he thinks he caught the virus while travelling overseas before he went downhill very quickly.
"Seven weeks ago I was at a religious conference in Peru but had to leave the country before the borders closed so I think between travelling there, then to Chile and Sydney I picked it up," Mr Regan said.
"I self-isolated straight away but started to feel off so got tested which came back positive and within a few days I was in ICU on a ventilator then an induced coma for a few weeks because my body couldn't breathe by itself."
Mr Regan said he is now working to go home and is so lucky to have been taken care of at Nepean Hospital, his home for the last seven weeks.
"I won't be running a marathon anytime soon but I am doing physio and feeling very happy to have received such good care especially from the ICU team who have been magnificent," he said.
"When I became more conscious I realised how strict they are with their safety gear and when I had a tube down my throat they communicated and reassured me, so I couldn't speak more highly of them in such a scary situation."
With it being very touch and go, Mr Regan said he is so thankful for all the support from the community.
"My brother was called at one point because they said I wasn't going to make it through the night but I had so many friends from the church, the rose society and past students praying for me and sending well wishes that I still need to reply to," he said.
"Everyone was super supportive and most people don't get to hear these things until their funeral but I get to experience all the kind words and come out the other side of it."
While Mr Regan said the worst thing was missing his bed while staying in hospital, he wants to give a warning to everyone about Coronavirus.
"All jokes aside people really need to stay home, wash their hands and follow all the current warnings as it is so easy to catch without realising," he said.
"You should be monitoring how you feel everyday as it can turn very serious very quickly and you might not be as lucky as me."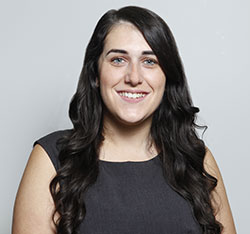 A graduate of Western Sydney University, Emily covers community news and entertainment for the Western Weekender.