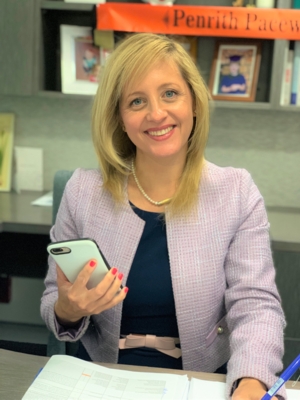 Lindsay MP Melissa McIntosh has hosted a teleconference with local small businesses and the Small Business Minister to discuss the government support available in the wake of the COVID-19 pandemic.
The teleconference provided a chance for local business owners and staff to hear directly from Minister Michaelia Cash about the Australian Government's support for businesses impacted by Coronavirus, and to provide feedback on how they are going through the Coronavirus pandemic.
"The 15,000 local small and medium businesses in Lindsay are responding to the Coronavirus and adapting to the health and safety measures," Ms McIntosh said.
"Small businesses are at the heart of our local economy. They have been doing it tough and I want to make sure they have all the support they need to get through and emerge strongly.
"There was a diverse group of businesses who participated in the call from manufacturers, to construction and building, and fitness and health, as well as Penrith CBD Corporation, Western Sydney Business Centre and the Penrith Chamber of Commerce.
"Businesses asked questions about the future of manufacturing as we emerge from the pandemic; something I am passionate about, and we also had many questions about Jobkeeper package, essential services and support for business as we come out of this pandemic."
Ms Cash said that it was an extraordinarily difficult time for both small and large businesses across the country but that the Government is having ongoing discussions with small business owners about their needs during this period.
"The Morrison Government has taken action to support the Australian business community with the historic $320 billion economic support package to help pay employee wages, keep businesses running, and supporting the unemployed," she said.
Businesses can find the latest information at www.business.gov.au or call the business helpline on 13 28 46 for comprehensive, targeted assistance.