Today is World Red Cross Day, held every year on May 8 to commemorate the birthday of Red Cross Crescent Movement founder, Henry Dunant.
Stella Cullens is one of the volunteers who make Red Cross what it is today.
The South Penrith resident has been a telecross volunteer for over 10 years and said she loves helping the community.
"I just needed to do something and volunteering to call the elderly in the morning to check if they are OK and to have a chat ended up being that thing," Ms Cullens said.
"It's very important because quite a lot of people don't have family or friends and are quite isolated so knowing someone will make sure they haven't fallen in the night or got sick gives them a sense of security."
Ms Cullens said everyone will benefit from giving back to others.
"I find it very rewarding just being there for them as I know they love their phone calls and often look forward to it but it does go both ways," she said.
"They are interesting and lovely to chat to so I get something out of it as well. Any volunteering is a wonderful thing and we all need to give a little bit back to society where we can."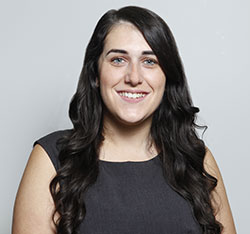 A graduate of Western Sydney University, Emily covers community news and entertainment for the Western Weekender.