NSW Health says the Penrith Local Government Area (LGA) is no longer being targeted as a region requiring increased testing and surveillance for Coronavirus.
Penrith was considered a hot spot at one stage of the pandemic, with health officials calling for residents with even minor symptoms to get tested.
But outside of the Newmarch House outbreak, Penrith recorded only a few new cases in the period the increased testing call was in place.
Including Newmarch House, the Penrith LGA has recorded 123 cases of COVID-19, the fourth most of any LGA in NSW. 13 of those cases were locally acquired, with no known source of infection.
While Penrith is no longer a specific target for testing, NSW Health still wants people with symptoms to come forward and get tested, especially as restrictions continue to ease.
In total, 3,090 cases of COVID-19 have been confirmed in NSW. 2,656 have recovered, 50 have died while 199 have not yet recovered. A further 185 cases do not have recovery data available at this stage, or are less than three weeks from the onset of symptoms.
Most cases in NSW have been recorded in the 20-29 age bracket.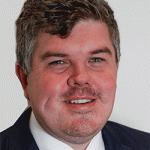 Troy Dodds is the Weekender's Managing Editor and Senior Writer. He has more than 15 years experience as a journalist, working with some of Australia's leading media organisations.