A large resource recovery centre has been proposed between Wallacia and Luddenham.
Greenfields Resource Recovery (Greenfields) has lodged a Development Application (DA) to construct a $10 million waste management facility at 344 Park Road, Wallacia.
The state-of-the-art facility would receive up to 95,000 tonnes of construction and demolition (C&D) and commercial and industrial (C&I) waste per year, with up to 9,000 tonnes stored on site at any given time.
"The project has been driven by the increase in local and regional demand for recycling of C&D and C&I waste in the area due to the large number of existing and planned infrastructure projects and industrial developments being established," according to the Environmental Impact Statement (EIS).
"The proposed facility is ideally located, being 10 kilometres from the Western Sydney Airport and in close proximity to the associated infrastructure projects required to establish growth centres in western and southern Sydney."
Zoned 'RU1 – Primary Production', the EIS lists the 15 nearest "sensitive receptors", which include 12 residential properties, two agricultural/industrial and one school.
The closest lies about 115 metres from the proposed development, with the Holy Family Catholic Primary School being the furthest sensitive receptor, located 865 metres away.
Greenfields, an Australian-owned and family-run enterprise, seeks to operate the facility 24 hours per day, seven days per week. About 14 truck trips are expected per day, restricted to between 7am and 10pm Monday to Saturday and 8am and 10pm Sundays.
Trucks would enter directly off Park Road, which connects Mulgoa Road to the west and The Northern Road to the east, with the subject site sitting closer to the township of Luddenham than Wallacia. Dust suppression measures will also be implemented.
"The construction of the facility involves erecting a new, large rural-style shed to enclose the processing operations," the EIS states.
The facility is expected to create 30 new jobs, and the potential reduction of illegal dumping in the area has also been cited.
C&D and C&I waste includes wood, gyprock, concrete, brick, aggregates, asphalt, steel, cardboard, paper, plastic and aluminium.
If successful, Stage 1 is expected to take 12 to 18 months to complete.
A future Stage 2, not included in this DA, could involve implementing a gasifier to convert waste to energy.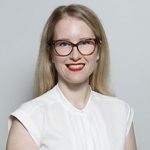 Alena Higgins is the Weekender's Senior News Reporter, primarily covering courts and Council issues.