Penrith's famous Great River Walk has been streamlined to avoid pedestrians clashing near the M4 Motorway bridge.
Transport for NSW (TfNSW) has made the pedestrian paths alongside the M4 one-way to encourage social distancing.
Identified as a location with high pedestrian volumes and limited physical space, a TfNSW spokesperson said pedestrians are now to follow the same direction as general traffic on the bridge.
"Transport for NSW has worked with Penrith City Council to implement a temporary one-way system for pedestrians on the M4 pedestrian path to allow for safe physical distancing practices," the spokesperson said.
"The use of the path will be monitored, and Transport for NSW will update the community on any changes."
While there are signs around the area, some pedestrians have not realised they may need to cross over to follow a different path depending on what direction they are walking, to ensure there is no face to face contact with other people.
Understanding there will be a settlement period for users not used to this arrangement, a Council spokesperson said they encourage people to pay attention to the signage and obey the directions.
"Council supports the efforts of the NSW Government and its departments in creating opportunities for users of the River Walk to socially distance adequately as they cross the M4," the spokesperson said.
"The walk has been incredibly popular during the COVID-19 pandemic and it remains important as restrictions ease that users adhere to the directions posted by TfNSW in using the M4 bridge."
There is no timeline for how long the measures will be in place, but the Government continues to advocate adherence to social distancing measures and maintaining a 1.5 metre distance between people.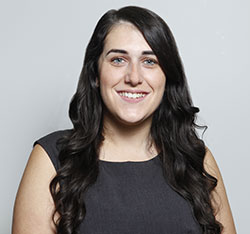 A graduate of Western Sydney University, Emily covers community news and entertainment for the Western Weekender.