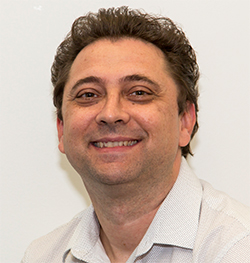 While we wait for the 2020 rugby league season to restart on May 28, I thought it might be fun to list my top 10 best Panthers players of all time.
The Weekender put together an outstanding list of players in this week's edition of Extra Time.
In case you missed it, it was Greg Alexander, Ryan Girdler, Royce Simmons, Craig Gower, John Cartwright, Grahame Moran, Steve Carter, Brad Fittler, Tim Sheens and Tony Puletua.
Now here's my list: Greg Alexander, Ryan Girdler, Craig Gower, Royce Simmons, John Cartwright, Grahame Moran, Mark Geyer, Luke Lewis, Rhys Wesser and Luke Priddis.
So I agreed on six of the 10 players the Weekender selected, I mean those blokes just pick themselves but I left out players of the calibre of Steve Carter, Tony Puletua, Tim Sheens and Brad Fittler.
In their place I selected Mark Geyer, Luke Lewis, Rhys Wesser and Luke Priddis.
Why did I pick those players? Let's go through each selection with a short explanation.
Mark Geyer bought an intimidation factor to the team which often put opposition players off their game.
This young tyro would rip into his work on the field like a man possessed.
He feared no one and took no prisoners and he always bent the line whenever he took the ball up.
Luke Lewis was just a natural footballer. Few players make the transition from the backline to the forwards with success but not only did he do it, he did it well.
Lewis was so talented that he even played halfback for an extended period of time and he was brilliant in that position too.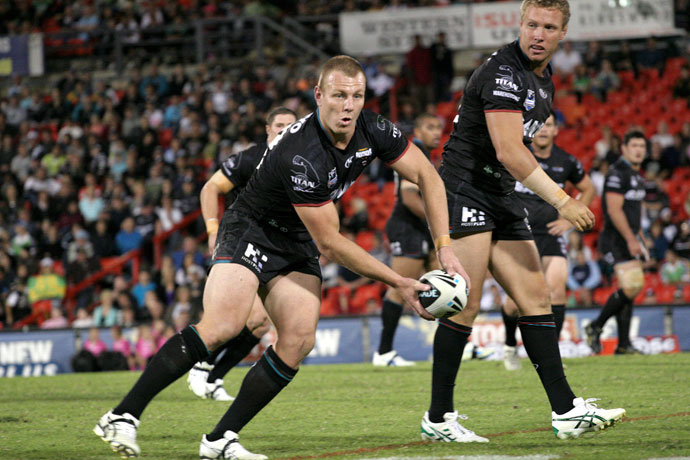 Rhys Wesser, well he was just an excitement machine who could score tries from anywhere on the field.
He was fast, his positional play was excellent and he could win a game all on his own.
Put simply he was a five-star match winner.
Luke Priddis basically won Penrith its second premiership. He was a clever ball player, his defence was top notch, his running game sensational and his service from dummy half was always first class.
He was also tough and possessed a great football brain.
So there you go, I'm sure any one of us could come up with a list which would differ from the ones you've seen here today.
That's the beauty of rugby league, everyone has an opinion.
Until next week, cheers!