A father has been found guilty of injuring his two young children and partner at their St Marys home, in a serious and disturbing case of domestic violence.
The man, who cannot be named for legal reasons, was found guilty last Thursday on all counts, including three counts of 'assault occasioning actual bodily harm', two counts of 'common assault' and one count of 'intimidation', following a defended hearing earlier this year.
Penrith Local Court heard the pair had been in an on-and-off relationship for five years and had two children together, aged two and three.
On one occasion, the offending – which took place between June and July last year – involved the man pushing his two-year-old daughter causing her to fall into the heater grill and sustain a burn injury to her torso. She had upset him by knocking over a bowl.
One another occasion, the man slapped or punched his three-year-old son to the face when he wouldn't go to sleep, declaring "look what you made me do".
The boy suffered bruising to the right side of his eye.
Magistrate Geoff Hiatt accepted the case was essentially "word on word", but found the victim did not embellish any of her evidence.
He also took into account the doctor's evidence relating to the children's  injuries. On the other hand, he found the man a "less than satisfactory" defendant in the witness box.
He rejected the man's evidence that his son pushed his daughter into the heater, or that the complainant was striking him with a broom when he punched her in the arm.
He also found beyond reasonable doubt that he threatened to "knock out" his son when he would not go to sleep, but was unable to determine if he slapped or punched the child to the side of his head.
The man, who is at liberty, will learn his fate on July 23 when he will be sentenced.
He is subject to a two-year AVO preventing him from contacting or approaching the victims.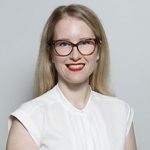 Alena Higgins is the Weekender's Senior News Reporter, primarily covering courts and Council issues.