Penrith's cultural and learning spaces will be able to re-open from June 1, as eased restrictions welcome back art galleries, museums and libraries.
Celebrating a momentous 40 years of existence, the Penrith Regional Art Gallery had to put its anniversary exhibition 'Dream Realised: our community victory' on hold when COVID-19 restrictions meant it could no longer open to the public.
Since then, it has been working hard to undertake maintenance on the facility and plans to re-open its doors in July once the exhibition is installed.
Penrith Regional Gallery Director Sheona White said art plays a pivotal role in community education and wellbeing, and looks forward to welcoming visitors once again.
"The effect on the gallery has been substantial, it's a place all about welcoming the public so once we could no longer do that it affected the very core of what we do," she said.
"We hypothetically aimed to open in July and I think that will remain. We have to get this exhibition up and running so that will take a few weeks."
Ms White said she welcomes any government support for the arts industry, which has suffered significantly during this period.
Penrith Library will be the first to return and will open from Monday, June 1 between 9am and 5pm.
"Libraries play a vital role in our community and we know that some of our customers have found it difficult while the libraries have been closed," a Penrith Council spokesperson said.
"Throughout the closure we have assisted almost 1000 customers to access our online services over the phone and via email and have also introduced a number of online services during our closure."
Since its closure, over 20,000 eBooks, eAudiobooks and eMagazines have been borrowed online.
This is a 52 per cent growth from this time last year.
Once opened, a limit of 100 customers at any one time will be in place.
Hygiene measures such as quarantining items for 72 hours before they're put back into circulation, installing sneeze guards at service desks and having available hand sanitisers will also be introduced.
"During this staged re-opening we are providing a loan and return service only until further restrictions are lifted," the spokesperson said.
The Museum of Fire plans to re-open in the coming weeks following the tragic passing of its CEO Mark White.
Staff have asked the community to donate to the museum in his honour after he spent the past few months working tirelessly to ensure it would re-open after COVID-19 led to its closure and cancellation of its major fundraisers.
The Penrith Museum of Printing has not yet set a date but is aiming for a mid-June return.
Hoyts cinemas is also hoping to re-open in either June or July.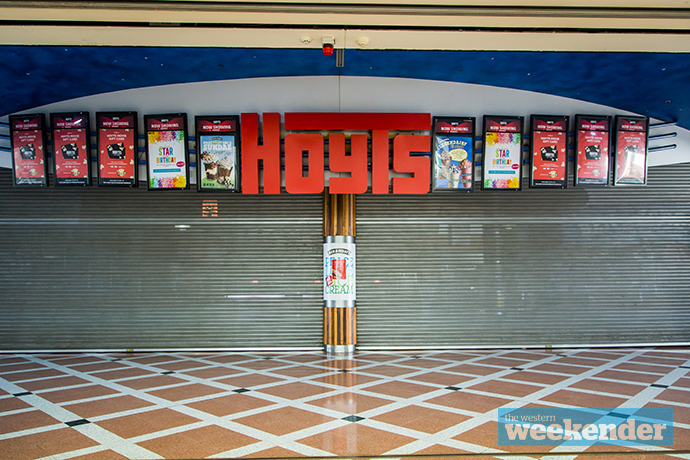 A graduate of Western Sydney University, Nicola Barton is a news journalist with the Western Weekender, primarily covering crime and politics.