Parents hurting financially have joined the chorus of teachers demanding the Government shut down schools, as families continue to be slugged fees while their kids stay home.
Many parents are still being forced to pay ongoing daycare or school fees, despite their children's non-attendance due to Coronavirus, unless they pull them out altogether and jeopardise their hard-to-come by spots.
Penrith's Cassey-Le Kepkey said it was a low blow to penalise families who are heeding the Government's health advice.
"It's really tough to swallow," she said.
"Initially I thought surely there is a way that I could speak to my daughter's daycare and just say 'hey, this is where I'm at; I'm a single mum and I only have one income, that's $150 in my back pocket each week that I could be saving and that goes a long way'.
"And they turned around to me and said 'there's not much we can really do unless the Government shuts us down or says we can't operate. If you want to keep your child's spot you've got to pay the fees', basically," she added.
The Weekender also spoke to a parent of a pre-school student and a parent of a private school student, both of whom received the same response as Ms Kepkey.
"You flip your life upside down to keep your kids at home because you want to keep them safe and you do everything in your power to do so, but at the same time, I'm paying for a service that I'm not using," said Ms Kepkey, who is now juggling working from home while also caring for her four-year-old.
In a statement, Education Minister Dan Tehan outlined a number of ways the Government is supporting the child care sector, but failed to address whether it would waive all daycare fees for parents keeping their children at home on Government advice, only directing struggling families to a temporary financial hardship fund.
"Families with financial difficulty can apply for funding though the ACCS to cover child care gap fees," he said.
The Australian Government does not set school fees and questions about school fees should be directed to the relevant school authority, a Department of Education spokesperson said.
Teachers have been fighting for a number of weeks for schools to be shut down on public health grounds and safe alternative arrangements put in place for children of essential workers.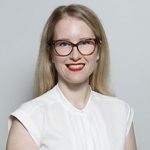 Alena Higgins is the Weekender's Senior News Reporter, primarily covering courts and Council issues.