St Marys' nightlife could soon receive a boost.
Approval has been granted to transform the former butcher's shop at 170 Queen Street into a small bar.
Proposed to operate seven days per week – noon to 10pm Sunday to Thursday and noon to 2am Friday and Saturday – the bar aims to promote music and dance and will be limited to 100 patrons at a time.
Proprietor Daniel Ezinwa said the bar's mission was not to create problems for locals or disrupt neighbouring businesses, but to contribute to the growth and development of the area and enhance the night-time economy.
"Hospitality businesses are shutting down in Queen Street because there is little or no social/tourist activities drawing the attention of targeted customers and tourists in the area," he wrote in supporting documentation attached to the development application.
"The Western Sydney Airport will be operational by 2026. The Council should boost its economic activities, as the centre of western Sydney, by creating avenues to draw in targeted customers to the area."
To be named 'Kulture Bar', the "mini bar" will offer musical entertainment on Friday and Saturday nights and will serve pre-packaged food as well as drinks.
Noise impacts on the nearest sensitive receivers have been found to be satisfactory, with the activities of the bar contained within the building.
"The interior of the bar will be fitted with sound proof materials to help control the level of noise outside in the community," the Statement of Environment Effects states.
"Only the patrons will be able to enjoy the music inside the bar without causing any form of discomfort to the outside community."
The bar will target the 21-plus age group bracket and no 18th birthday celebrations will be held on the premises, nor will "shots, double shot measures or drinks with an excessively high alcohol content" be sold.
Parking is not viewed as problematic either.
"The main hours of operation will be after 5pm when the majority of shops in the locality will be closed meaning that there will be less demand for public and on-street car parking within the vicinity of the site."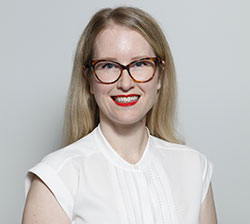 Alena Higgins is the Weekender's Senior News Reporter, primarily covering courts and Council issues.