Dealing with the Coronavirus pandemic will impact everyone differently, and mental health is a massive factor that will emerge during the crisis.
With the Government announcing a $1.1 billion package to boost mental health services, domestic violence support, Medicare assistance for people at home and emergency food relief, there are services available for the community to access.
Mark Webster, Director and Principal Psychologist of Winning Edge Psychology in Glenmore Park, told the Weekender people experiencing stress and anxiety is completely normal.
"We are facing a long period of unknown with the added stress of financial strain. Our health, employment, career, finances and everything we have built as individuals and a nation are at risk," Mr Webster said.
"We have not yet had to face something like this before and our routines are disrupted, so naturally it's completely normal to be feeling anxious, fear, uncertainty and a sense of disconnect from our normal daily lives."
With people fearing for the health and safety of their loved ones whilst dealing with the strain of their mortgages, rent, business or job loss all at once, Mr Webster said he thinks a decline in mental health will rise.
"Many of these factors remain out of our control so having faith in our government systems during this time of uncertainty, building acceptance of the situation and applying practical steps towards positive outcomes are crucial," he said.
"It can be hard to 'think positive' at a time with so much uncertainty. If you are feeling anxious using our senses to keep us grounded can help, list three things you are grateful for every day and also keeping as much structure to your days as possible."
Mr Webster said that while people may feel that seeing a professional is 'silly' or that their frustrations are 'not that bad', it is essential to reach out for help.
"Mental health concerns can have serious consequences if left untreated and at this time the prevention and management of negative mental health outcomes are paramount in our success as a community," he said.
"Psychologists are offering telehealth options which are available for all Australians and these items are bulk-billed through Medicare, along with other funding bodies such as the NDIS that have allowed for the use of telecommunications and access to these services."
The NSW Government Mental Health Line can be reached 24/7 on 1800 011 511 for advice.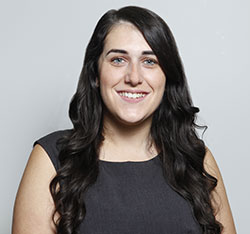 A graduate of Western Sydney University, Emily covers community news and entertainment for the Western Weekender.