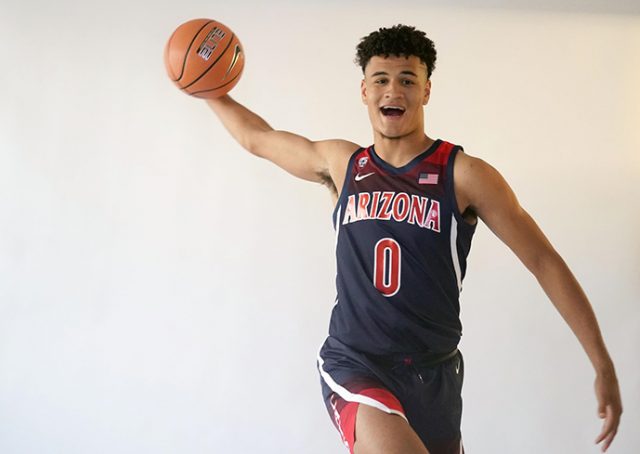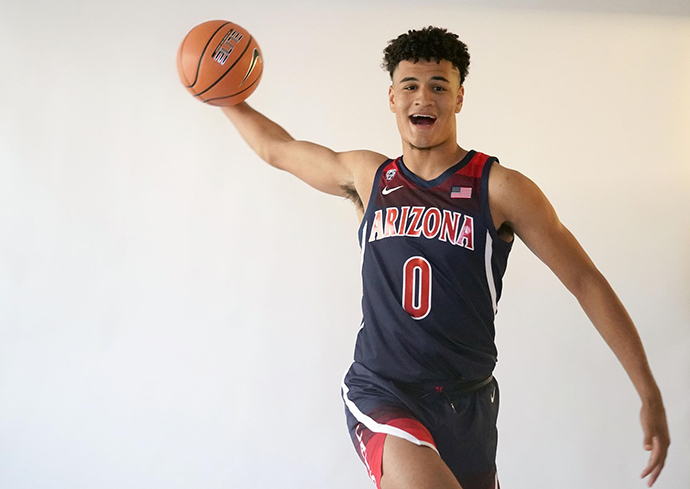 Most NBA players regard being drafted as the best day of their life. For Aussie Josh Green, that moment could be a matter of months away.
Last weekend the 19-year-old guard declared for the upcoming 2020 NBA Draft, which at this stage is still scheduled to be held in the US in late June.
Following a season playing in College with the Arizona Wildcats, the Penrith Basketball junior is predicted by some experts to be a top 20 pick.
"Ever since I was a little kid in Australia, it's been a goal of mine to play in the NBA," Green said in a statement.
"I'm proud to take a step closer to that dream. After careful consideration with those closest to me, I've made the decision to declare for the 2020 NBA Draft."
A strong defender, Green's season with the Wildcats was cut short due to the Coronavirus pandemic. Before the season was shut down, he was averaging 11.9 points, 4.6 rebounds, 2.6 assists and 1.5 steals per game, while shooting 36 per cent from three-point territory.
If Green, who stands at 198cm tall, is picked up by one of the 30 NBA teams this American summer, he'll join a long list of Australians – including Ben Simmons and Andrew Bogut – who have reached the pinnacle of the sport in the US.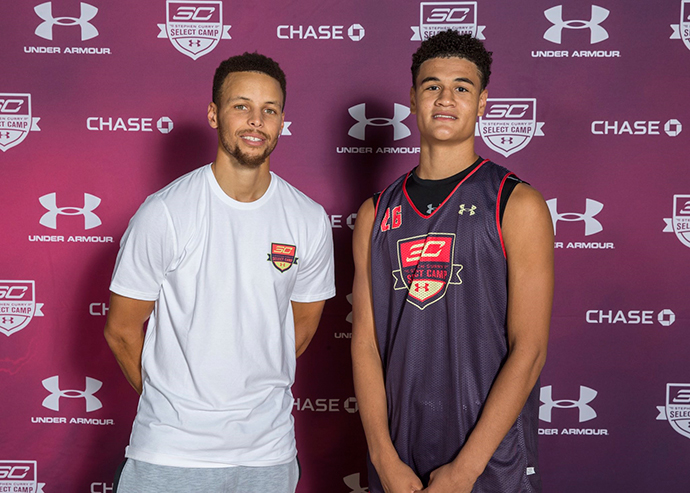 Someone that knows Green's journey to NBA stardom very well is his former coach at Penrith, Curtis Sardi.
In an interview with the Weekender back in 2014, Sardi – who was also the NSW U16 Boys coach at the time – said the then 13-year-old's competitiveness was unrivaled by anyone his age.
"Josh Green is a tenacious type of kid. He's going to give you 100 per cent each game. His competitiveness is not matched by anyone else," he said.
Six years on and Sardi's sentiments towards Green haven't wavered, in fact they've only strengthened.
"I read a quote from his College coach Sean Miller recently who said exactly the same thing – I think that's who Josh is," Sardi told the Weekender.
"I thought he was one of the best players in the country back then and subsequently I selected him in the U16 NSW team as a bottom-ager. He just did some things that nobody expected a bottom-age athlete could do."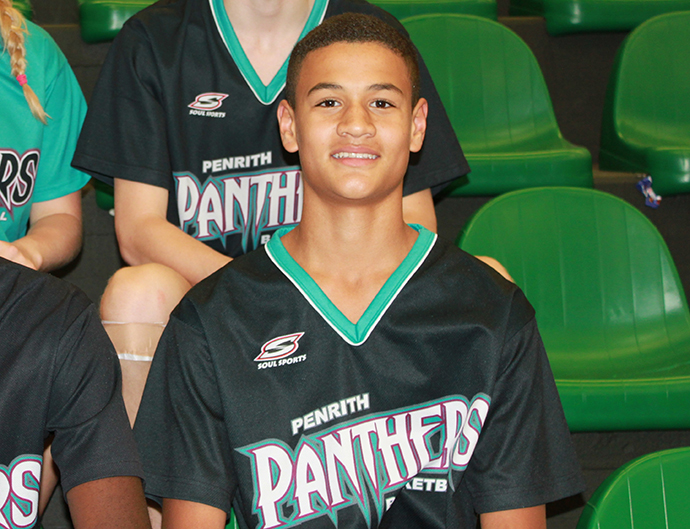 Sardi, who is currently the High Performance Coach at Basketball NSW, has been following Green's progress ever since he relocated with his family to Phoenix in late 2014. Sardi said he's still in regular contact with his former star player's father, Delmas Green.
"Josh's Dad and I are extremely close; I speak to him at least twice a week through WhatsApp. Delmas coached me when I was younger, so I've known him for close to 18 years," he said.
"I recall Josh being two or three-years-old on the sideline when Delmas was training me. Josh used to ask his Dad what he could do while us kids were training, and I remember he'd be dribbling two basketballs down the sideline, shooting at an adult-sized hoop and doing push-ups and sit-ups over on his own court."
A decade later and Sardi would find himself coaching Green at Penrith after the youngster departed his hometown club, Hills Hornets. The pair would go on to enjoy plenty of success together as rising coach and star player.
"Josh still lived in Castle Hill but spent two years at Penrith in the U14 and U16 programs. Together we won and placed in numerous basketball tournaments and competitions," Sardi said.
"He's always been a down to Earth kid, very humble. People think of him as an American [due to his appearance and accent] but he really has the Australian mannerisms and characteristics about him – I strongly believe that's why he's going to be good over there."
The 2020 NBA Draft is scheduled to be held on June 26 in New York City but, due to the current health crisis, could very well be pushed back to August.
While Green's life will change forever at some point this year, Sardi said it is unfortunate the teenager may not get the full Draft experience with all the 'pomp and ceremony'.
"The Draft will most probably be virtual this year, much like the NFL is doing with their Draft next week," he said.
"I do feel sorry for all of those athletes who won't get to experience the Draft in its full form, but life is a bit bigger than basketball at the moment."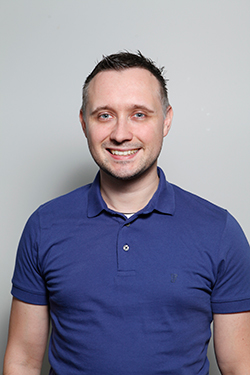 Nathan Taylor is the Weekender's Deputy Editor and Senior Sports Writer. He also compiles the weekly Chatter on the Box TV column. Nathan is an award-winning journalist, who has worked at the Weekender for a decade.