A residential and retail tower up to 20 storeys in height could soon be a reality for a key St Marys site.
The "catalyst project" at Station Plaza is tipped to activate the northern end of the Town Centre and provide about 583 jobs.
It comes after Penrith Council rubber stamped a planning proposal for the site that sought approval to increase the maximum building height from 32 to 61 metres.
Redevelopment of the land could now include a 19 or 20-storey building consisting of 600 apartments, 8,300sqm of retail and commercial floor space plus parking.
St Marys Town Centre Corporation Chair Martin Coote said it was great news for local businesses.
"This kind of investment in the local area by big business is an indication of their confidence in the future of St Marys as a flourishing business and residential precinct," he said.
"I share their confidence and am really looking forward to all the growth ahead for St Marys."
The subject site is currently occupied by the single-storey Station Plaza Shopping Centre, which lies directly opposite the train station.
Developer Haben Property Fund first requested Council alter the floor space ratio and height planning controls back in 2016.
What followed was a lengthy determination process, which included community consultation late last year.
Mr Coote said St Marys' strategic position to the new Western Sydney Airport and rail link, due to be completed by 2026, means more and more people will choose to live and work in St Marys.
"The Station Plaza redevelopment joins a number of large-scale developments around the St Marys CBD, including Marigold on Queen and the Dyldam showpiece Jasper St Marys," he said.
"Right now when local businesses are doing it tough, it's a comfort to see these bigger projects on the go and to know that when we get past this, St Marys will go from strength to strength."
To sweeten the deal, Haben has also agreed to provide a $2 million public plaza plus a $665,000 cash contribution towards the upgrade of open space facilities at Bennett Park.
It has also pledged to set aside nine apartments for affordable housing in the project.
Any future development of the site will require development consent.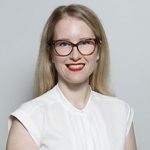 Alena Higgins is the Weekender's Senior News Reporter, primarily covering courts and Council issues.