Penrith residents will benefit more than ever with new nurses and midwives joining Nepean Hospital this year as part of their annual new graduate intake.
Nepean Hospital has welcomed 53 new registered nurses and nine registered midwives.
Executive Director of Nursing and Midwifery at Nepean Blue Mountains Local Health District (NBMLHD), Julie Williams, said the new graduates will work in all clinical areas including medical, surgical, aged and critical care, drugs and alcohol, women and children's health, and mental health.
"We welcome these nurses and midwives and wish them all the best as they embark on their new careers," she said.
"I'm certain they will find nursing to be an incredibly rewarding vocation."
38-year-old Rebecca Monaghan said she wanted to take on the rewarding career, which she says is her proudest accomplishment besides her family.
"Ultimately, we are making a difference in people's lives and walking away with that knowledge feels great," she said.
"I've juggled being a wife, mum, employee and student and to have come through that fills me with so much pride."
Getting placed in the Mental Health Unit for her first rotation, Ms Monaghan said she was nervous but was quickly reassured.
"I didn't get to pick, and I have never worked in this field before so I was nervous but since having started, I'm learning things that I will take with me wherever I go next," she said.
"There's certainly a lot to learn but the staff are amazing, and the Nursing Unit Managers and Clinical Educators have helped us immensely."
Enjoying her experience, Ms Monaghan encourages others to look into nursing.
"Nepean have welcomed us with opened arms, they check in with us, make sure we are settling in well, and knowing we are well supported is a comforting feeling," she said.
"Caring for someone and their families and helping them through their most vulnerable times is the most rewarding thing you'll do."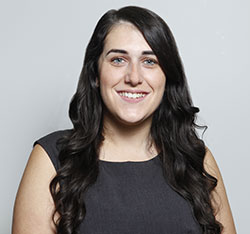 A graduate of Western Sydney University, Emily covers community news and entertainment for the Western Weekender.