Locals needing MRI medical imaging technology will now get increased care at Nepean Hospital.
NSW Health Minister Brad Hazzard and Member for Penrith Stuart Ayres unveiled two new next generation MRI machines on Monday that have been recently installed at the hospital.
Mr Hazzard said the Ingenia Ambition 1.5T and the more powerful Ingenia Ambition 3T Magnetic Resonance Imaging (MRI) machines will have many benefits for doctors and patients.
"They are capable of scanning 50 per cent faster but also around 60 per cent clearer resolution, so physicians can determine things easier," he said.
"They have been acquired by global leader in health technology, Phillips, with the latest updates, servicing and advice so patients can get the best equipment."
The machines are much lighter than previous models, making installation easier. They also require less helium while sophisticated technology removes the need to attach wires to patients to track their vitals during a scan.
With Nepean Hospital being the first healthcare facility in Australia to have these machines, Mr Ayres said it is a big win for western Sydney.
"On top of the $1 billion redevelopment which is underway this is a strong investment in the ongoing service that takes place here at the hospital," he said.
"People in western Sydney can now access world class healthcare close to where they live. We have fantastic staff, now we are backing it with first class equipment our growing community needs and deserves."
Claremont Meadows resident Sarah Young will benefit firsthand as she is treated for a condition that requires regular MRI scans.
"I've had to undergo six months of chemotherapy and I have to take into account side effects when I travel, so to be able to get this 10 minutes from home is amazing," she said.
"Having them be quicker is great but what is most important is getting the best possible images from the scans."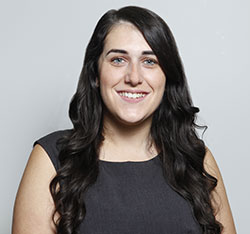 A graduate of Western Sydney University, Emily covers Local, State and Federal politics for the Weekender, as well as crime and general news.