The licensee of Wallacia Country Club has come under fire after sending an email to members claiming the golf club is doomed if amended plans for a cemetery on the site are rejected.
The email, sent from St Johns Park Bowling Club, listed impressive facility upgrades and highlighted the major differences between the former and current development applications (DAs).
It also contended "Wallacia will lose their local golf club" if the DA is refused.
During last month's Ordinary Council meeting, Councillor Bernard Bratusa slammed the email, calling it "disturbing" and saying "it almost smacks of blackmail".
"Now, I find that abhorrent that an organisation of the quality and integrity of the St Johns Park Bowling Club would be sending that out to members," said Cr Bratusa, who declared himself to be a member.
He also questioned the legitimacy of the promised upgrades before reiterating his stance against a cemetery "anywhere" in the Mulgoa or Wallacia regions.
Plans for a cemetery have been met with stiff opposition for years, but despite this, St Johns Parks Bowling Club Group CEO David Marsh said "most members" approve of the new proposal.
The original plans for the site, lodged by the Catholic Metropolitan Cemeteries Trust (CMCT), sought approval for up to 88,000 burial plots but was knocked back by the Independent Planning Commission (IPC).
Six months later, the CMCT lodged a new DA seeking to halve the golf course to nine holes, making way for 27,000 burial plots, a chapel plus administration building.
Additions and alterations to the existing Wallacia Golf Club were also slated to take place.
Mr Marsh said the "truth" was the DA was do or die, adding the company could not continue to operate at a loss.
"Catholic Cemeteries have conditionally sold a large portion of the Wallacia land to St Johns Park Bowling Club," he said.
"If the DA is rejected again, the sale will fall through and the proposed improvements to the club house along with the new gym, swimming pool, and bowling greens will not go ahead."
Mayor Ross Fowler, who was also critical of the email, said Penrith Council was "committed" to fighting CMCT's appeal of the IPC decision and was "critically analysing" the second DA.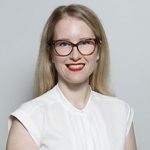 Alena Higgins is the Weekender's Senior News Reporter, primarily covering courts and Council issues.