A speeding motorist who slammed into a 19-year-old cyclist in St Marys, killing him instantly, has been jailed for three years and one month.
Last Thursday, 26-year-old Laauli Sapau Polutele, otherwise known as Eric, was sentenced to a non-parole period of 22 months for aggravated dangerous driving occasioning death.
Using CCTV footage capturing the fatal collision, police estimate Polutele was travelling 108km/h in a 60km/h zone along Forrester Road when his blue Jeep Cherokee struck Isaac Watson near Griffiths Street about 9.20pm on Monday, August 20, 2018.
Mr Watson, who had only recently moved out of home and was riding around the corner to a nearby service station, was thrown approximately 68 metres from the point of impact and died instantly. There was no evidence the defendant applied the brakes and no mechanical default to explain the crash, Penrith District Court heard.
In her victim impact statement read aloud in court, Mr Watson's mother detailed the anguish of losing her only child.
"Not being able to be a mother for him makes me feel like I have no purpose," she said.
"I miss my son, I look for signs of him in every bird or bee or cloud. I'll never see him get married or have kids.
"I feel I don't serve anything good if he's not here."
During his sentencing hearing on February 21, Polutele, who previously pleaded guilty, asked to address the court and stood up in the dock and apologised to Mr Watson's family before asking for forgiveness.
Court documents show the defendant initially told officers he considered he was driving at a normal speed.
"I'm lost to why I did what I did," he said, in a letter tendered to the court.
His lawyer told the court the single aggravating factor was speed.
"This is not a case where the offender was affected by drugs or alcohol or he fled the scene or authorities," he said.
He said Polutele's medical conditions, which included morbid obesity, near blindness in his right eye, hearing loss in both ears, asthma and sleep apnea would make his time in custody more onerous and sought an extended period on parole.
Despite the Crown submitting Polutele was "competitive driving" at the time of the crash with a car travelling behind him in the adjacent lane, Judge Sharon Harris was unable to find beyond reasonable doubt that he had been racing.
Polutele will be eligible for release on December 20, 2021.
He will then be subject to a three-year driving ban.
Documents outlining his medical conditions will be sent to the Roads and Maritime Services.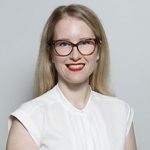 Alena Higgins is the Weekender's Senior News Reporter, primarily covering courts and Council issues.