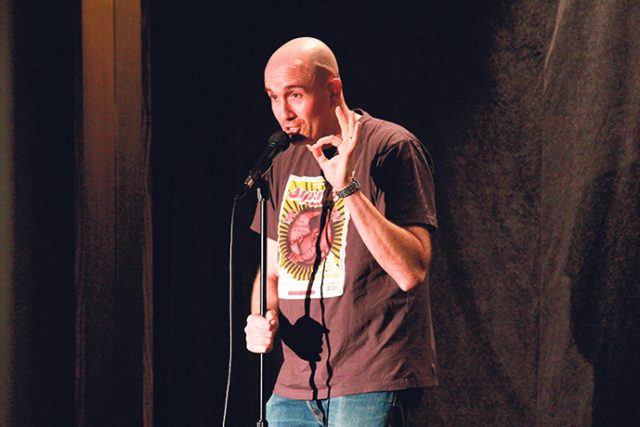 Stand-up comedian Simon Kennedy is teaming up with popular Penrith café Percy Plunkett to host a night full of food, laughs and an insight into his heartfelt memoir 9/11 and the Art of Happiness.
He will share the story of how he lost his mother in the devastating September 11 terror attacks in the US.
Mr Kennedy said he and Percy Plunkett owner Phil Hallani decided to hold an event on Wednesday, March 11 with all proceeds going to the Australian Red Cross charity, which his mother worked with for over 30 years.
"During the bushfires I auctioned a copy of my book on Twitter which also got the person a chance to meet me and a coffee, which Phil bought for $300," Mr Kennedy explained.
"Inflated price for my book but when I came to the café to meet him it was so beautiful, and he wouldn't even let me pay for the coffee, so we decided to do a comedy/author talk to fundraise."
Performing for over 20 years, Mr Kennedy said he will make everyone laugh before delving into the deeper story involving his mum.
"My stand-up is super approachable and everyone can relate so hopefully they will laugh, but then they might have tears as the story is a big one," he said.
"It follows the 10 years from September 11 as my mum was on flight 77 that crashed into the Pentagon and how I coped after losing her in such a horrific way."
Mr Kennedy said he likes to answer questions at the end as his mother was one of only 10 Australians to die in the terrorist attacks.
"It is one of the most significant events this century and I have a lot of insight now to share with people who are curious," he said.
"It will be a funny, heartfelt and interesting night with great food, and everyone will get a signed copy of my book."
Mr Hallani said he is happy to be able to give back where he can with special initiatives like this.
"We are so lucky to have a great business where we can do charity events and give all the proceeds," he said.
"We understand that there is only so much people can give each year so we are giving them a full experience, show and food for the good that their money will do."
Tickets are $59. To book or for more information, visit www.bit.ly/2wnqN38.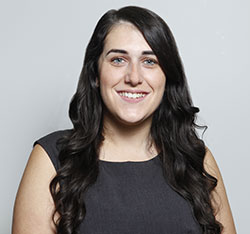 A graduate of Western Sydney University, Emily covers Local, State and Federal politics for the Weekender, as well as crime and general news.