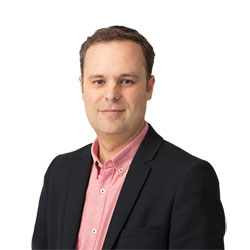 If the Coronavirus crisis is teaching us one thing it's the financial model propping up rugby league is not sustainable in the face of a global economic meltdown.
To be fair this issue isn't confined to the NRL or professional sport for that matter, no business except for the supermarkets and the toilet paper manufacturers can expect to thrive during this time, however it has exposed the frailty of the game we love.
There's been a lot of focus on the expense of running NRL head office and its 400 staff. While it does seem excessive when considering the English Premier League administration employs fewer people, this is taking attention away from the true financial issues of the game and that's the over reliance on broadcast revenue.
It comes back to us, the fans, we are the ones who can ensure we still have a team to support. I guarantee Foxtel will emerge from the crisis with much smaller subscription numbers and their excellent streaming service Kayo will pick up many of those former subscribers. However the reality is, as a streaming service, subscribers will come and go, it's a lot easier to disconnect and that will make it very hard for the NRL to demand the same sort of rights fees they've attracted in the past.
The AFL is looking stronger than the NRL at the moment and that's in part because they don't rely on broadcast revenue to the same extent, they rely on memberships.
If we want our clubs to prosper we need to be members and we need to be loyal in good times and the bad. I've been disgusted to read some so-called fans on social media ask for their membership money back because no games are being played! Fans are different to TV networks, we aren't businesses and yes we are all going to do it tough in the coming months but if you were planning on spending the money on game membership anyway, why not let your club keep the cash for now?
Longer term it's even more important we commit. I'd be happy to pay more than I do now if it means my club is guaranteed a future, so raise the prices, membership is good value anyway. And every club needs to increase sheer numbers four and five fold.
How can it be that 80,000 Cronulla Sharks supporters wearing black, white and blue pack out ANZ Stadium on Grand Final day in 2016 yet year after year the club struggles to attract more than 15,000 members?
St George-Illawarra had just over 19,000 members last year, they won 11 premierships in a row and are two clubs in one!
We all want the game and our teams to survive, it's time for fans to do something about it.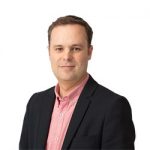 Clinton Maynard is an experienced radio presenter currently working with Radio 2GB. He has previously worked with 2UE and Macquarie Sports Radio.